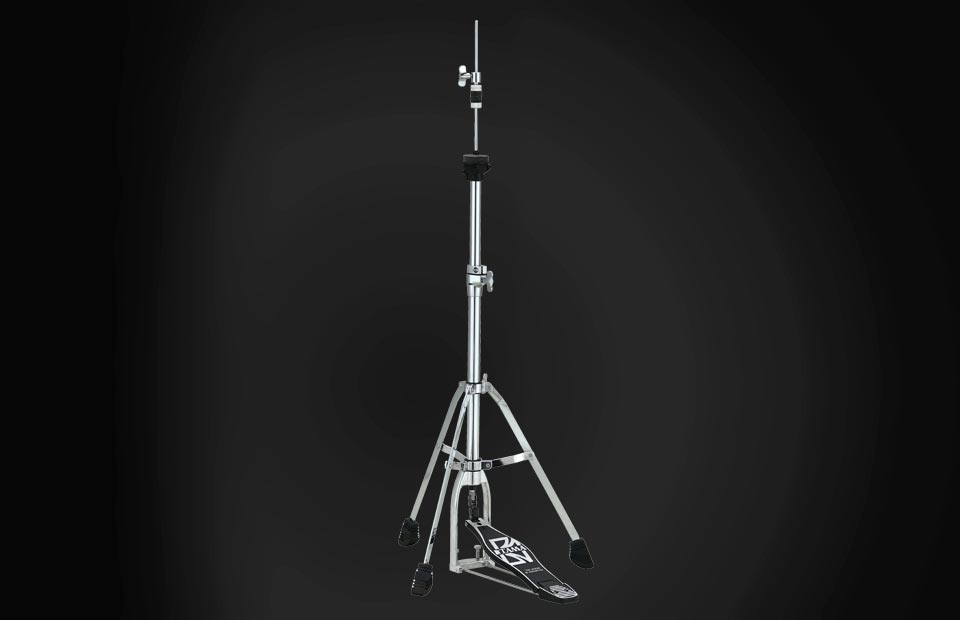 SCROLL
Stage Master Hi-Hat Stand - Single Braced Legs
This single braced Stage Master Hi-hat stand is lightweight, durable and easy to transport. It features a direct pull action which substantially increases response. The Swivel Foot feature allows the foot pedal to rotate around the tripod base, reducing the stand's footprint and increasing set up flexibility.
SCROLL
LINEUP
Model No.
HH45SN
Model Name
Stage Master Hi-Hat Stand
Details
•Direct Pull Action
•Single Braced Legs
•Swivel Foot
•Non-Loosening Tension Rod
•Toe Guard
•Security Clutch
•Weight: 3.2kg (7lbs)
•Height Adjustment Range: 670mm-950mm (26 3/8" - 36 5/8")
SPECIFICATIONS
Learn More
Product specification information is listed below.
FEATURES
Learn More
The following is a detailed introduction to the many unique mechanisms on board.
Non-Loosening Tension Rod

Learn More

The rubber insulator at the end of the rod prevents the rod from loosening as well as the noise caused by metal-to-metal contact.

Close

Toe Guard

Learn More

The plastic cover protects the chain from toe action and vice versa.

Close
YOUR RECENTLY VIEWED PRODUCTS