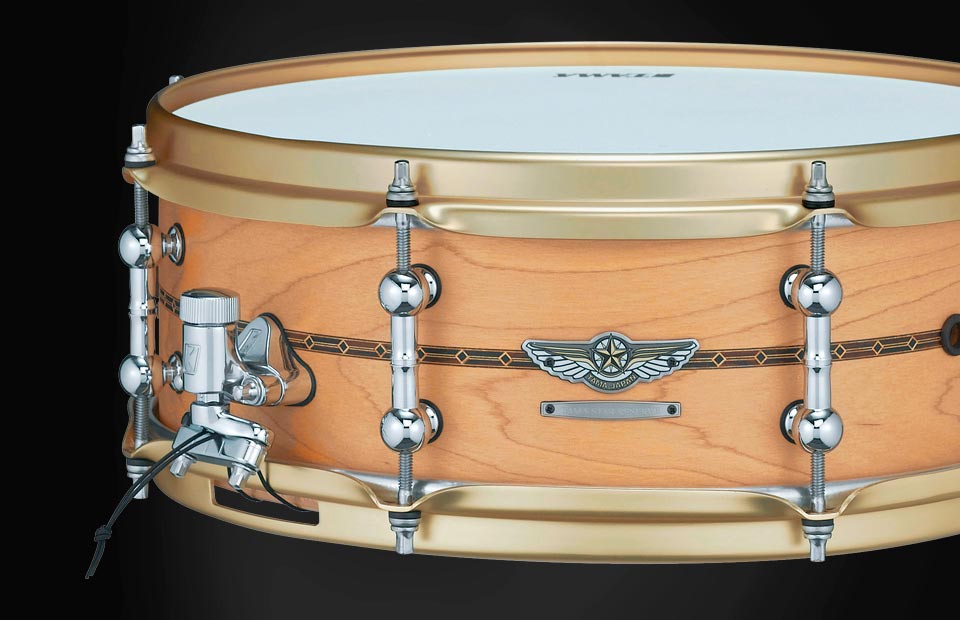 SCROLL
STAR Reserve Solid Maple 14"x5"
The 1st model of the STAR Reserve snare series was developed to attain unparalleled sensitivity and response for drummers. We combined a solid maple shell with a slightly sharper Starclassic bearing edge and 8-lug Brass Sound Arc hoops to create an ultra- sensitive, clear and bright tone. It also features our newly developed STAR Tube Lugs w/lug nuts for articulate tuning. Supersensitive Hi-Carbon Snare Wires for concert models complete the package, featuring a thin brass plate and softer hi-carbon coils that respond to even the softest touch on the edge of the batter head.
SCROLL
FINISHES
Learn More
EXOTIC FINISHES (LACQUER)
SPECIFICATIONS
Learn More
Product specification information is listed below.
- EXOTIC FINISHES (LACQUER)
- PREMIUM LACQUER FINISHES
- DURACOVER WRAP FINISHES
VIDEOS
Learn More
A video summarizing the various features is available.
YOUR RECENTLY VIEWED PRODUCTS