S.L.P. Drum Kit New Vintage Hickory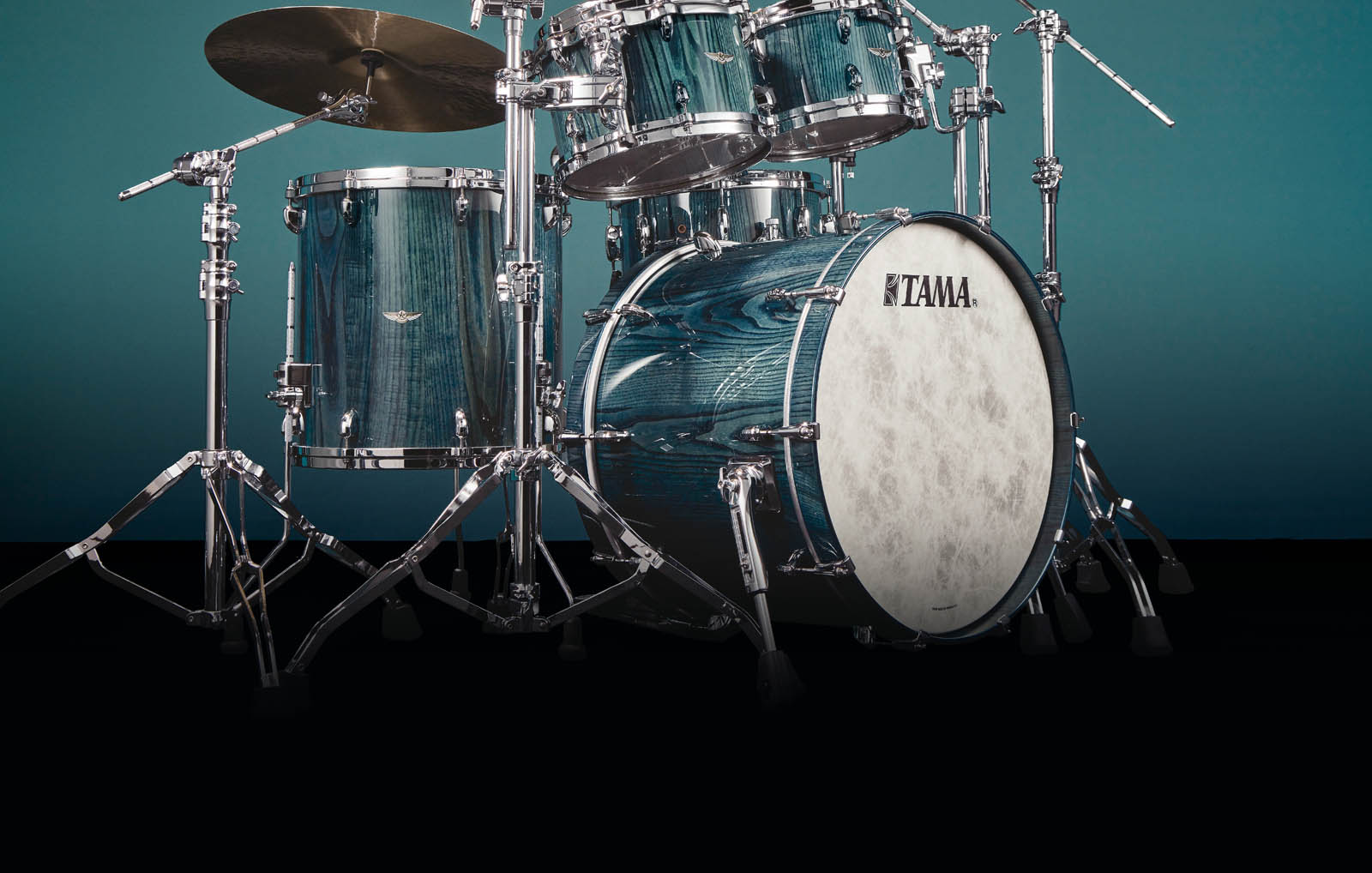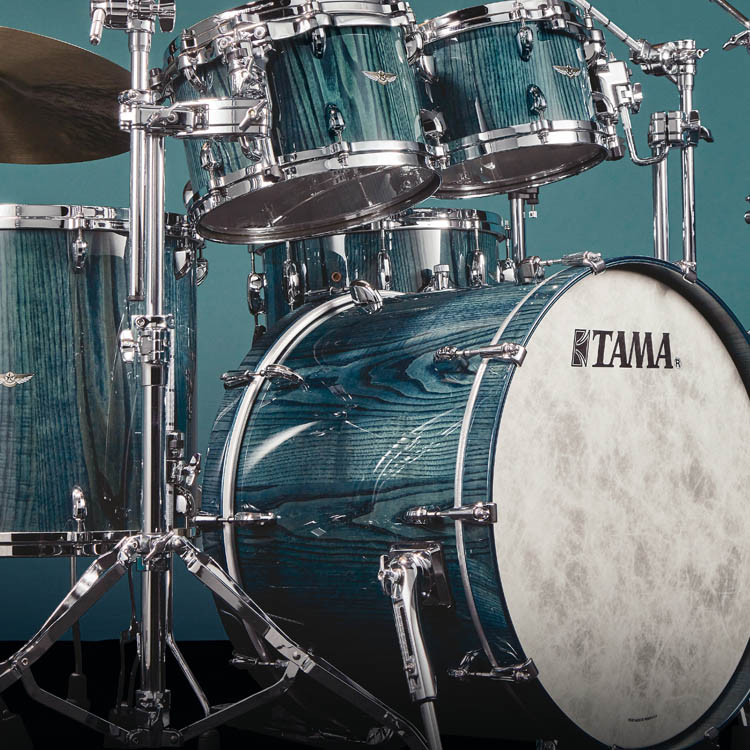 The S.L.P. New-Vintage Hickory kit features a 100% American Hickory shell. Its just as bright and warm as Maple but even clearer in tone. The 2.3mm Steel Mighty Hoops and Evans G1 Coated head are placed on the shells for an open sound. The lacquered brown Bass Drum hoops with Vintage Marine Pearl wrap inlay add a unique vintage feel to this kit.

Suggested musical styles: Jazz, Blues, Country & Funk
Features
All Hickory Shell
TT/FT: 6ply, 5mm
BD: 8ply, 7mm
EVANS G1 Coated Head
Evans heads are featured on New Vintage Hickory drum kit (except bass
drum front heads).
2.3mm Steel Mighty Hoop
TAMA's triple flanged 2.3mm steel hoops provide a "wetter" sound than
die-cast zinc hoops.
Bass Drum Hoop w/ Vintage Marine Pearl Wrap Inlay
Direct Flexi-Mount (US.PAT.NO.10283096)
This Direct-Flexi Mount utilizes a two-piece structure ? a plate that is mounted to the shell, and another piece that receives the L-rod of a tom holder/stand. These two parts are hinged together using a steel shaft, allowing some slight horizontal play when striking the drum. This controls the vibration of the shell while still allowing it to resonate more freely than traditional direct-to-shell mounts. This in turn provides sustain and smooth decay for a smooth, transparent sound that draws out the intrinsic characteristics of the shell material.
FINISHES
EXOTIC FINISHES (LACQUER)
SVH

Satin Vintage Hickory
BASIC KIT

LHK38CS-SVH

: Shell Kit

| Description | Q'ty |
| --- | --- |
| 18"x14" Bass Drum | 1 |
| 12"x8" Tom Tom | 1 |
| 14"x14" Floor Tom | 1 |
| MTH900BM Single Tom Holder | 1 |
INDIVIDUAL DRUMS
- LACQUER FINISHES
Bass Drums

Floor Toms

Tom Toms

Snare Drums
- EXOTIC FINISHES (LACQUER)
Bass Drums

Floor Toms

Tom Toms

Snare Drums
- PREMIUM LACQUER FINISHES
Bass Drums

Floor Toms

Tom Toms

Snare Drums
- DURACOVER WRAP FINISHES
Bass Drums

Floor Toms

Tom Toms

Snare Drums
- UNICOLOR WRAP FINISHES
Bass Drums

Floor Toms

Tom Toms

Snare Drums
- COVERING FINISHES (LACQUER)
Bass Drums

Floor Toms

Tom Toms

Snare Drums
- OIL FINISH
Bass Drums

Floor Toms

Tom Toms

Snare Drums
Bass Drums

Floor Toms

Tom Toms

Snare Drums
YOUR RECENTLY VIEWED PRODUCTS