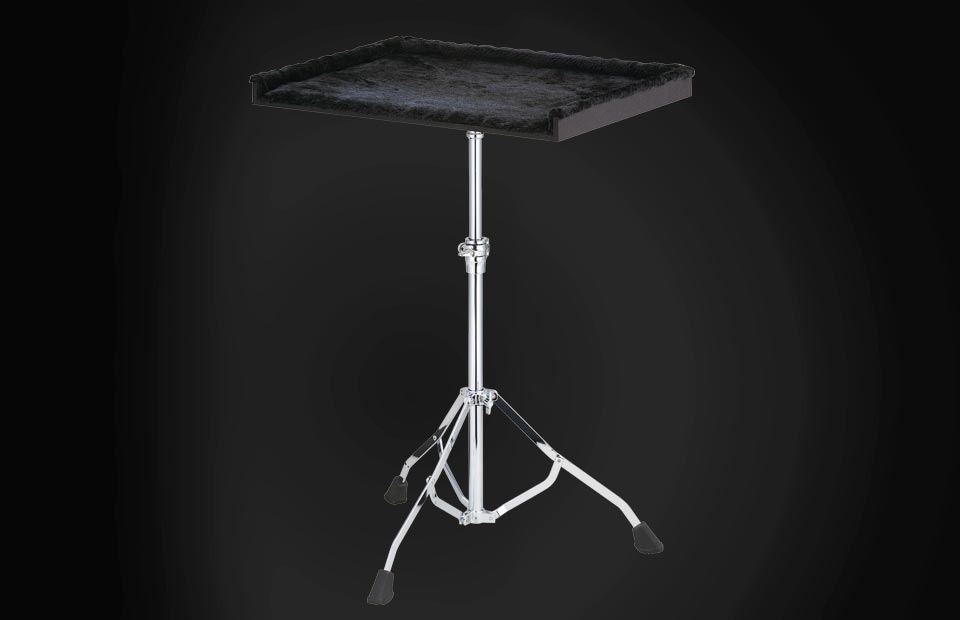 SCROLL
Percussion Table HTB86LS
This is a percussion table developed to be portable and reliable. The tabletop is made of a plush material that has a high noise reduction effect, minimizing the sound when you place percussion instruments on the table surface during a performance. Also, the base of the stand utilizes the same single leg structure also found on our cymbal stands. Its high stability and minimum weight offer great portability.
SCROLL
SPECIFICATIONS
Learn More
Product specification information is listed below.
Details
•Table Size: 600m Width x 450mm length
•Height Adjustment Range: 650mm -1,040mm
•Weigh: 5.5kg (12.1lbs)
FEATURES
Learn More
The following is a detailed introduction to the many unique mechanisms on board.
Table Top

Learn More

The beautiful plush surface of this table minimizes any noise produced by placing percussion or sticks on the table.

Close

Table Joint

Learn More

The unique joint design allows for high durability and precise adjustments between the table and stand, which in the past has been a defect.
The plate mounted on the back of the table is firmly fixed by securing it between the two plates attached to the end of the pipe. This structure dramatically improves stability and durability.

Close

Glide-Tite Grip Joint

Learn More

Our Glide-Tite Grip Joint allows for a more secure attachment by using a metal-to-metal contact point. This provides an extremely solid anchor.

Close
YOUR RECENTLY VIEWED PRODUCTS