STARPHONIC Snare Drum featuring 5" Depth Maple Shell in Emerald Figured Maple Finish -Limited Product-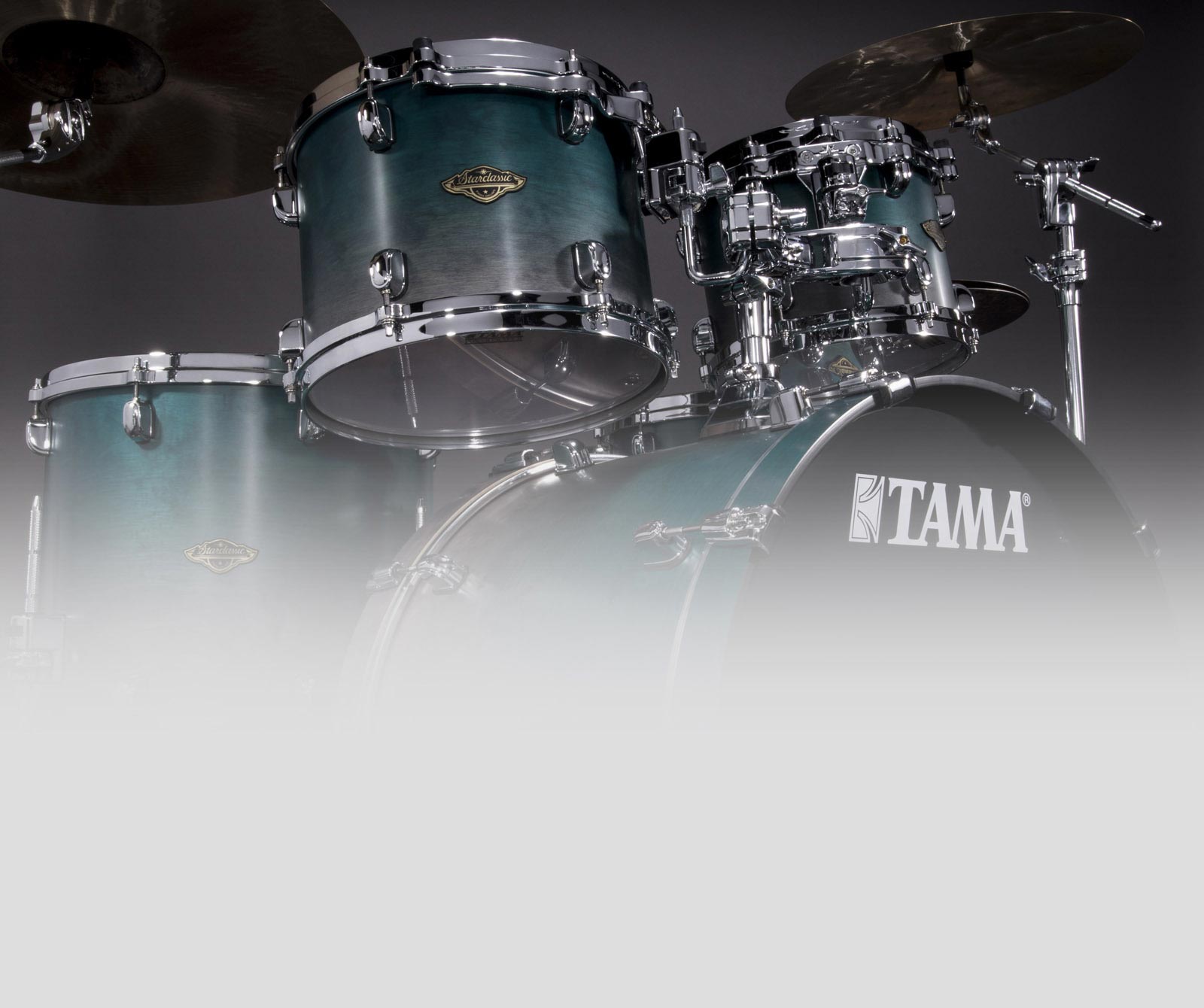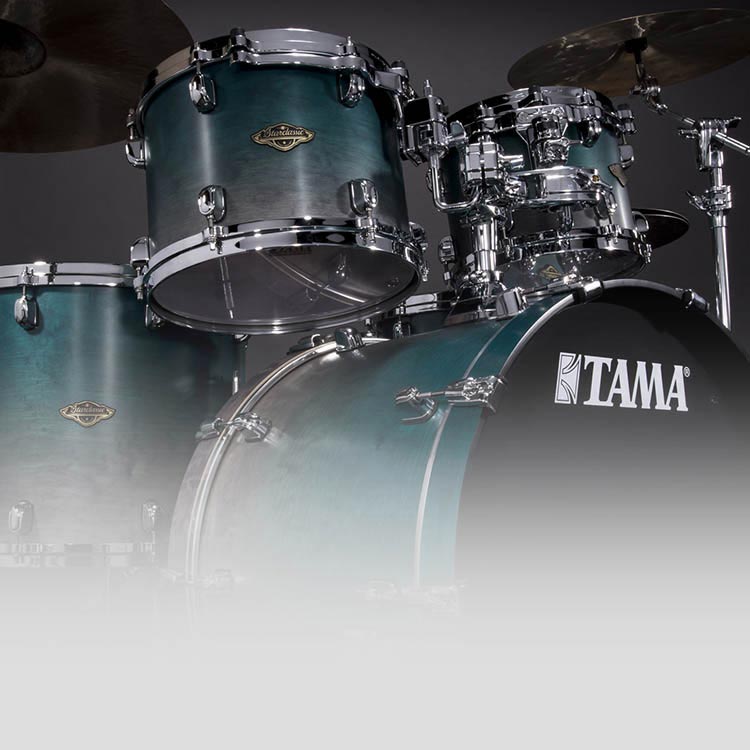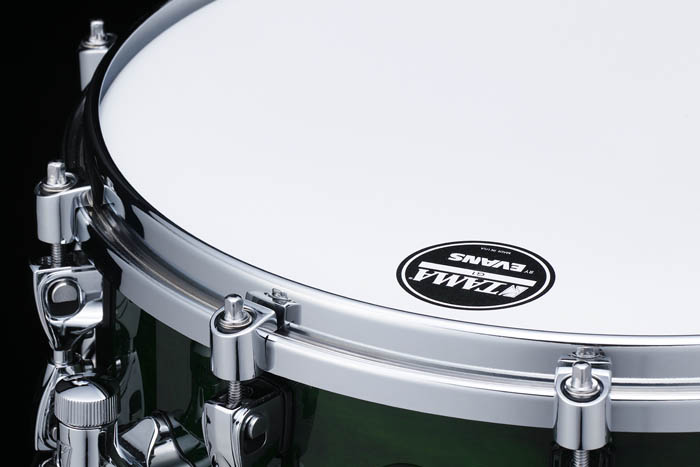 Grooved Hoop (US.PAT.NO.7825318)
The shape of the Grooved Hoop is inspired by so-called "stick saver hoops" which were typically used on select vintage snare drums in the '30s and '40s. With a usual flanged hoop, the top section of the hoop is bent towards the curvature not only enhances the natural tone of the drum and projects the sound upwards toward the player, it offers more sensitivity, precision, and control.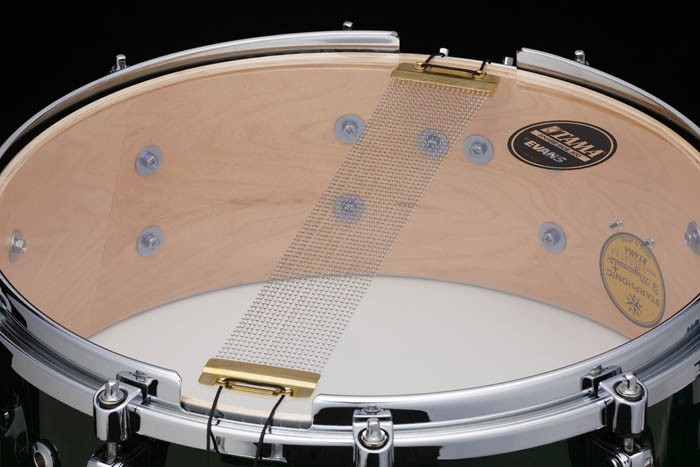 20 strands Super Sensitive Hi-Carbon Snare Wires
In order to provide a more crisp and sensitive sound, we redesigned our Snare Wires using new materials, customizing the shape of the plate, and changing the wire coils' winding pattern. As a result, Super Sensitive Hi-Carbon Snare Wire fits more closely to the snare side head, providing greater sensitivity and brighter, crisper sound.