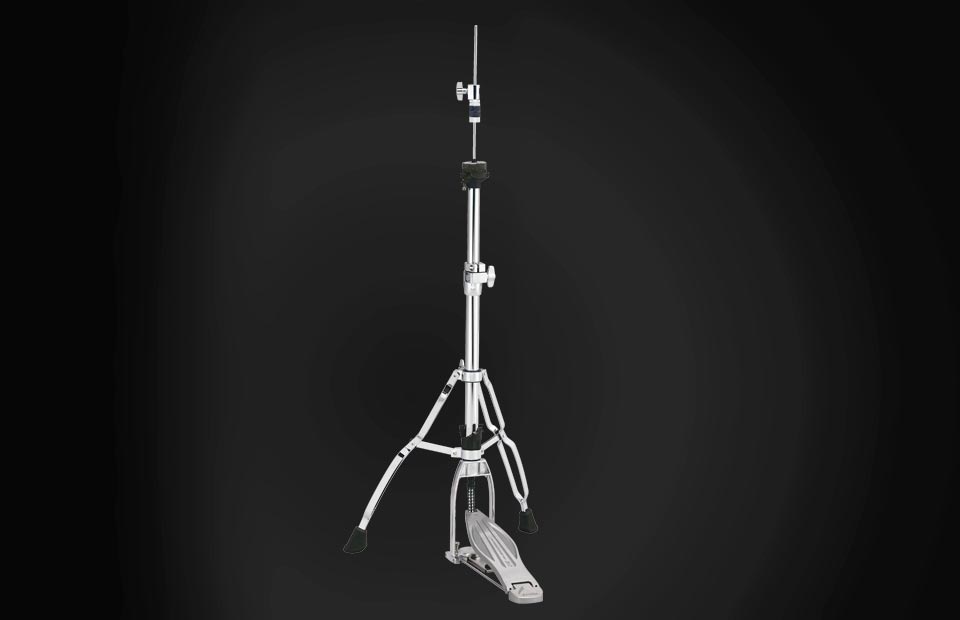 SCROLL
Speed Cobra 310 Hi-Hat Stand
The Speed Cobra 315 hi-hat stand offers functionality and stability reminiscent of the highly regarded Speed Cobra 915 hi-hat stand. It features dual-leg construction, uncommon at this price range, and delivers setup flexibility in tight spaces, quick setup / tear-down, and portability.
SCROLL
LINEUP
Model No.
HH315D
Model Name
Speed Cobra 310 Hi-Hat Stand
Details
•Dual Leg
•Security Clutch
•6-way Tension Adjustment
•Swivel Foot
•Direct Pull Action
•Spare-The-Rods Tension Rod Protector
•Non-Loosening Tension Rod
•Weight: 3.9kg (8.9lbs)
•Height Adjustment Range: 710mm-930mm (28" - 36 5/8")
SPECIFICATIONS
Learn More
Product specification information is listed below.
YOUR RECENTLY VIEWED PRODUCTS