Iron Works Studio Series

Extra Long Boom Stand MS737BK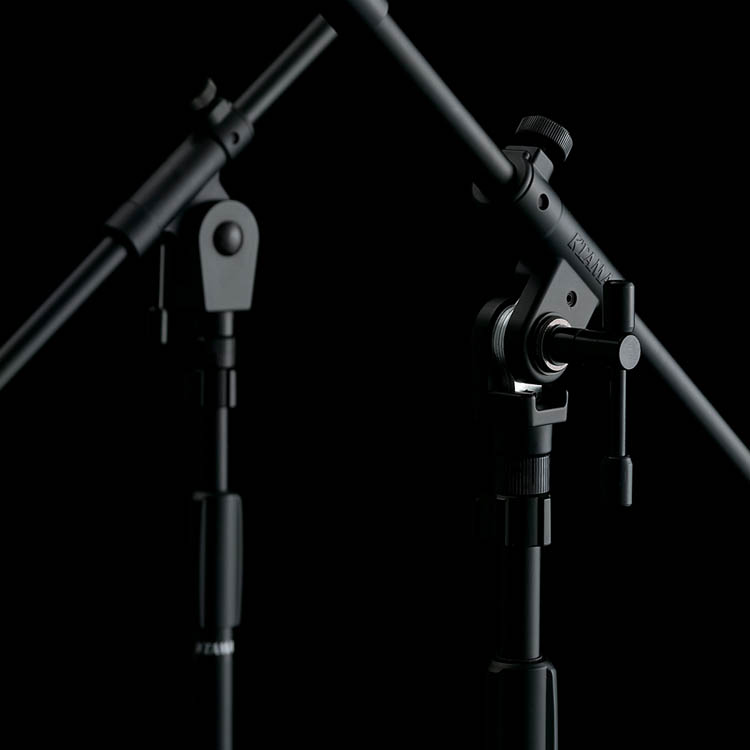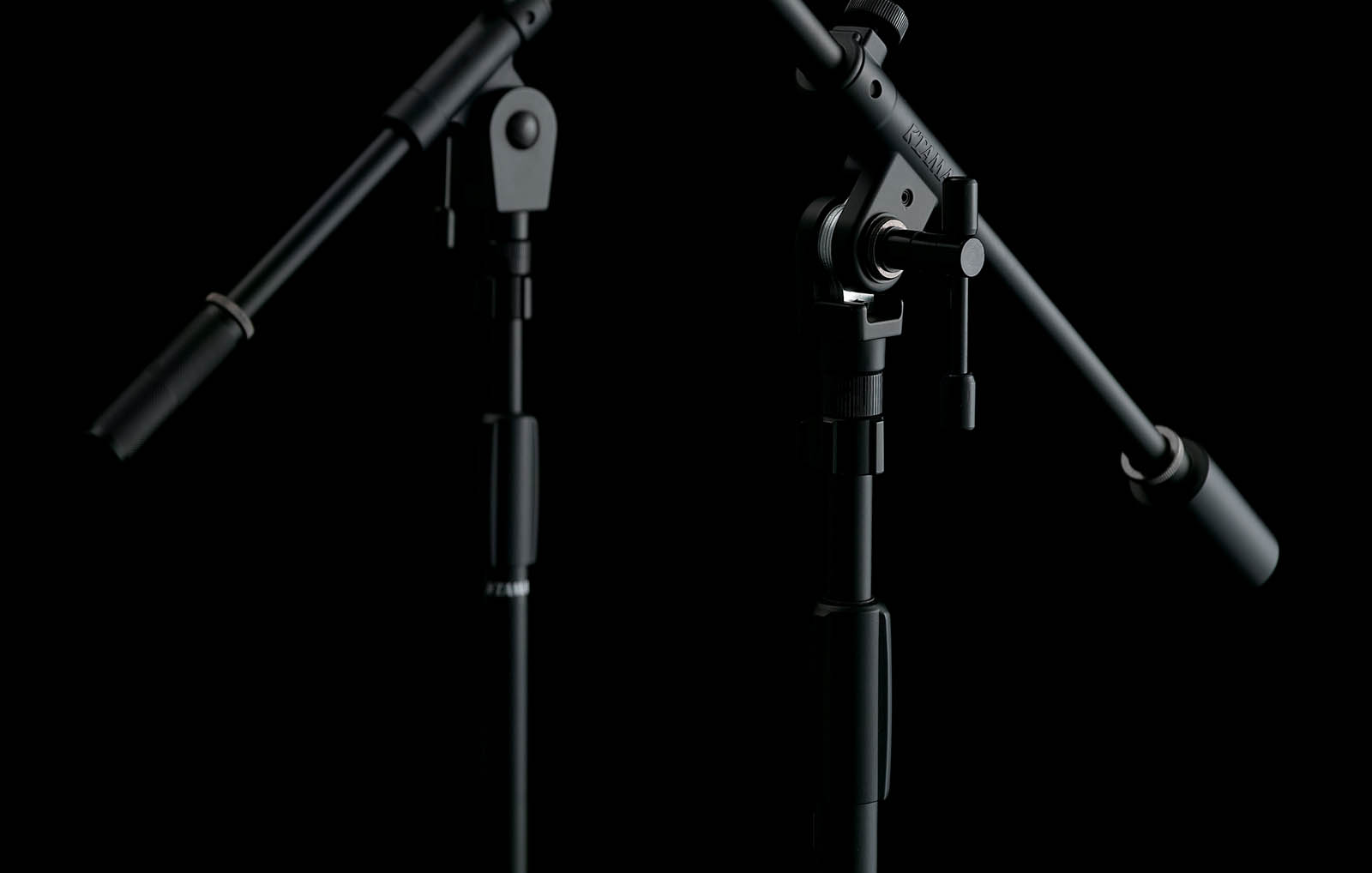 Reinventing the boom stand concept, The Iron Works Studio Series MS737BK sets a new industry standard. Featuring a long boom arm and wide tripod base, the MS737BK utlizes a single-piece boom arm as opposed to the standard telescoping arm, making it useful for vocalists who sing and play at the same time or drum overhead applications. Strong and versatile enough to handle sensitive studio gear, this stand is equally qualified for the rugged elements of the road.
Features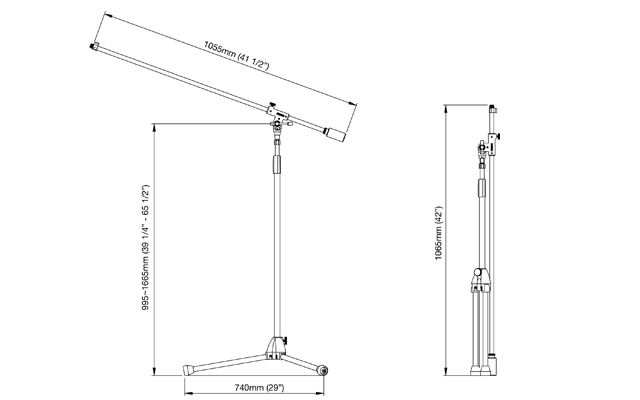 Size Information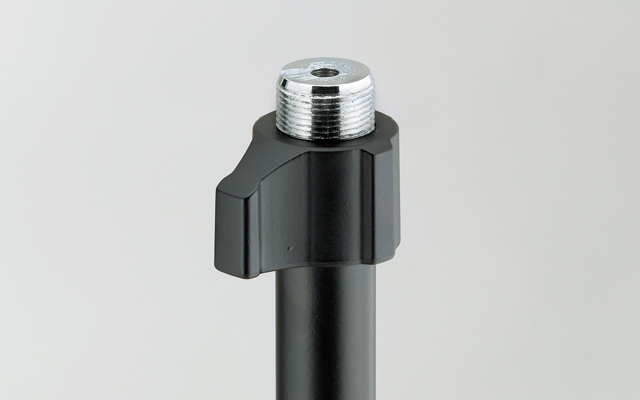 Die-Cast Locking Thumb Nut
Not only does the thumb nut's larger, sure-grip design allow greater leverage for faster, easier set-up and breakdown, its high quality zinc threads and walls are built to handle pressure for years to come.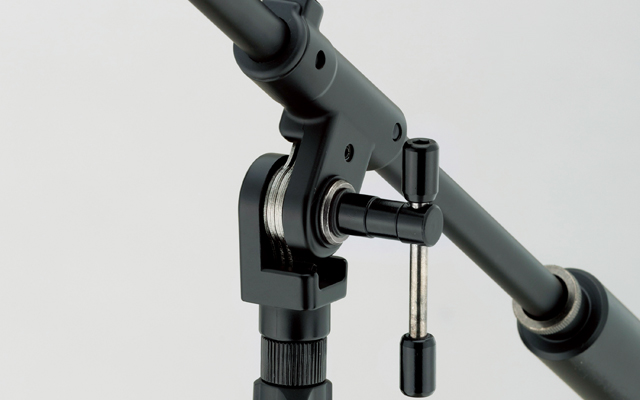 Vice-Grip Boom Tilter
The tilter is one of the most crucial pivot points of any boom stand. TAMA's unique multi-steel-plate compression approach cinches and secures this critical axis with remarkable strength and assuredness.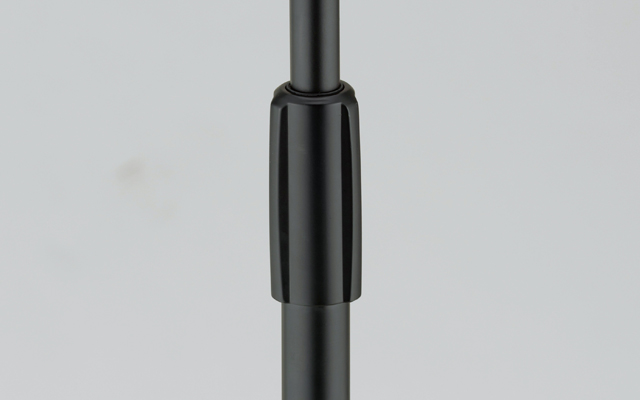 Sure-Cast Adjustment Collar
Iron Works' sturdy zinc, die-cast adjustment collar will be appreciated by users who've been thwarted by the performance failure of flimsy plastic collars.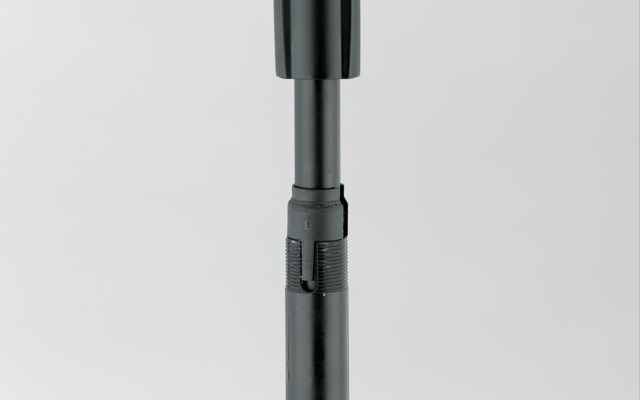 Latch-Lok Sleeve Insert
Anyone who has used existing boom stands is familiar with the following potential mishap: Performer attempts a slight adjustment of mic stand by rotating the boom arm in the stand around few degrees?but with an undesired result?the twisting force is just enough to loosen the plastic ring inside the adjustment collar. Having lost its grip on the upper telescoping shaft, the boom arm, and microphone, sink downward, possibly even falling to the ground. No more. Finally, TAMA has addressed this common problem by utilizing a specially designed ring with an anchor at the bottom, which sits in the mic pipe's slot. The ring does not rotate, so adjustment collar's grip cannot fail.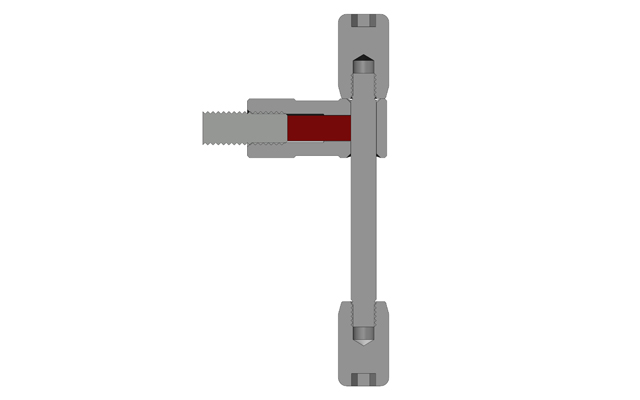 Silent T-Handle
Loosely fitted T-handles used for securing the boom's angle have always been overlooked, but the negative consequence of this neglected detail can be a noticeable metallic buzzing or rattling during performance. TAMA solves this age-old problem by embedding a plastic insert inside the stem that presses against the T-handle, once the tilter is tightened.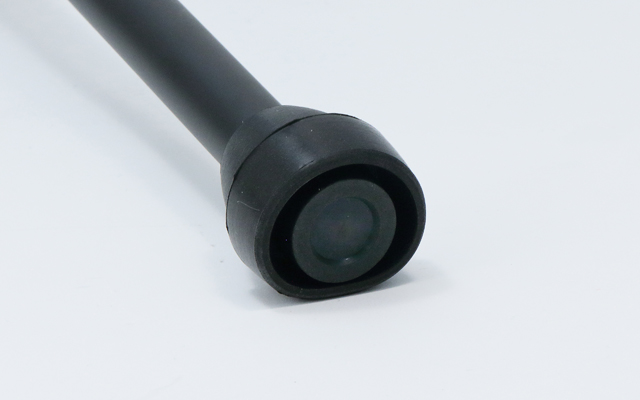 Vibration-Isolating Rubber Feet
SPEC
Details
Black Finish
•VICE-GRIP BOOM TILTER
•SURE-CAST ADJUSTMENT COLLAR
•DIE-CAST LOCKING THUMB NUT
•SILENT T-HANDLE
•LATCH-LOK SLEEVE INSERT
•Weight: 5.75kg
•Height: 995-1665mm (39 3/16"-65 1/2")
•Arm: 1055mm (41 1/2")
YOUR RECENTLY VIEWED PRODUCTS