POWERPAD Designer Bag -Stick & Mallet-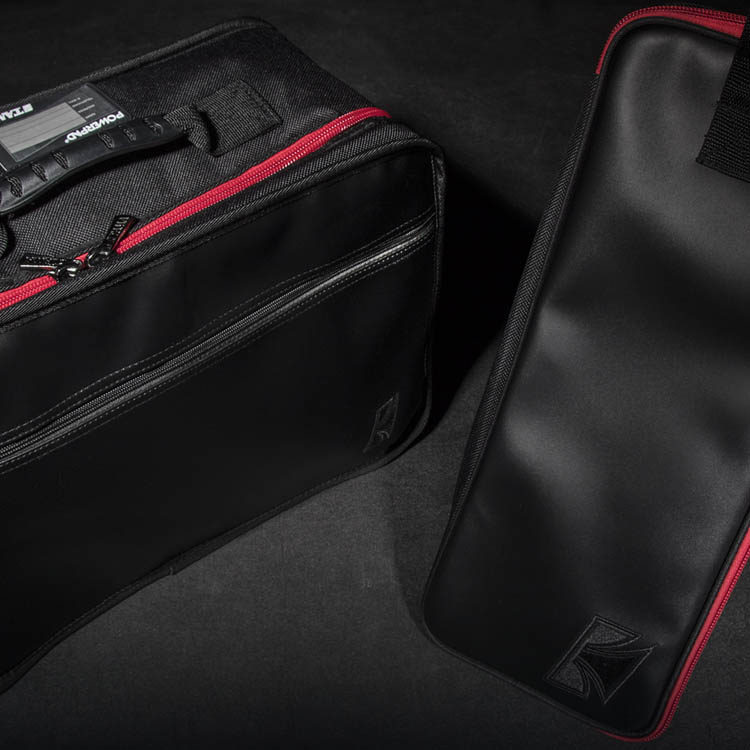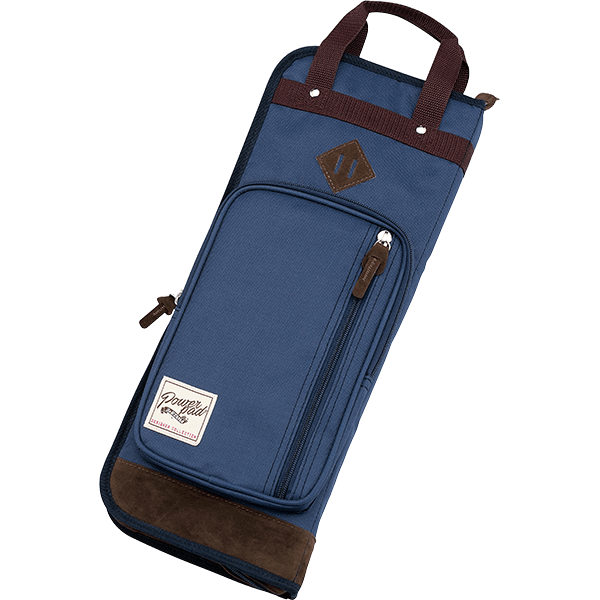 The Powerpad® TSB24 designer stick bag offers five color options accented with suede materials. It can store up to 12 pairs of drum sticks and mallets. It also features length-adjustable hooks thus allowing you to attach the bag to the floor tom. Also included are inner pockets for small drum accessories, and a shoulder strap for portability.
Features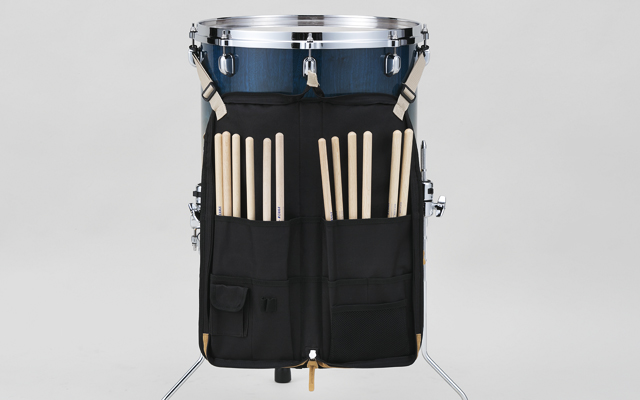 Setup
Elastic band to be hooked on floor tom & various inner pockets.
LINE UP
Description
Beige
Stores about 12 pairs of sticks
-Main pockets for 12 pairs of sticks, and side
pockets for accessories
-Built-in hooks easily attach to floor tom
-Shoulder strap for portability
-Convenient inner pockets
-Size: 460mm x 180mm
-Side Pocket: 260mm x 160mm

Description
Black
Stores about 12 pairs of sticks
-Main pockets for 12 pairs of sticks, and side
pockets for accessories
-Built-in hooks easily attach to floor tom
-Shoulder strap for portability
-Convenient inner pockets
-Size: 460mm x 180mm
-Side Pocket: 260mm x 160mm

Description
Navy Blue
Stores about 12 pairs of sticks
-Main pockets for 12 pairs of sticks, and side
pockets for accessories
-Built-in hooks easily attach to floor tom
-Shoulder strap for portability
-Convenient inner pockets
-Size: 460mm x 180mm
-Side Pocket: 260mm x 160mm

Description
Wine Red
Stores about 12 pairs of sticks
-Main pockets for 12 pairs of sticks, and side
pockets for accessories
-Built-in hooks easily attach to floor tom
-Shoulder strap for portability
-Convenient inner pockets
-Size: 460mm x 180mm
-Side Pocket: 260mm x 160mm

Description
Moss Green
Stores about 12 pairs of sticks
-Main pockets for 12 pairs of sticks, and side
pockets for accessories
-Built-in hooks easily attach to floor tom
-Shoulder strap for portability
-Convenient inner pockets
-Size: 460mm x 180mm
-Side Pocket: 260mm x 160mm
YOUR RECENTLY VIEWED PRODUCTS