 TAMA's Grip Wrap is designed to provide the player with a comfortable, non-slip surface for their drumsticks. Using highquality urethane materials that are made in Japan, the Grip Wrap offers a soft feel that doesn't require any technique adjustments, and maintains its grip even during aggressive performances.
Features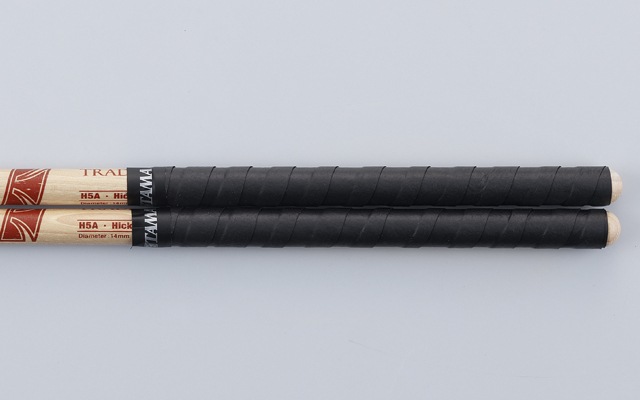 How to use
1. Remove the plastic protective film and white tab. Begin wrapping at the butt of the stick with the diagonally cut end of the wrap.

2. Slowly and tightly wrap the stick while overlapping each section by 3-5mm.

3. Secure the top end of the Grip Wrap with the included black tape.
SPEC
Description
-Non-Slip Surface
-Soft and Comfortable Feel
-Highly Durable Material Made in Japan
YOUR RECENTLY VIEWED PRODUCTS