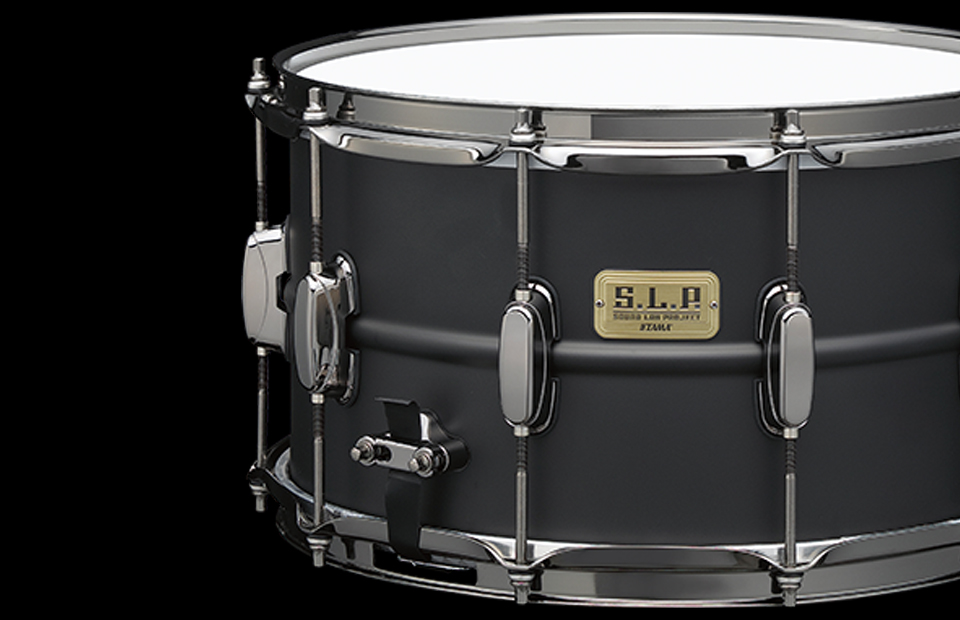 SCROLL
S.L.P. Big Black Steel 14"x8"
The LST148 "Big Black Steel" snare fills the roll of the classic, heavy fisted, rock snare drum-and then some. It's husky 8" depth hardened Steel shell provides maximum power and volume, making it the idea choice for players who needs to cut through the crushing din of overbearing guitar amplification.
SCROLL
SPECIFICATIONS
Learn More
Product specification information is listed below.
- EXOTIC FINISHES (LACQUER)
- PREMIUM LACQUER FINISHES
- DURACOVER WRAP FINISHES
FEATURES
Learn More
The following is a detailed introduction to the many unique mechanisms on board.
1mm Steel in Matte Black Finish

Learn More

Steel Mighty Hoop

Learn More

TAMA's triple flanged 2.3mm steel hoops provide a "wetter" sound than die-cast zinc hoops.

Close

Hi-Tension Lugs

Learn More

20 strand Starclassic Carbon Steel Snare Wire

Learn More

Starclassic snares offer several unique, highly useful features. When adding more tension to the wires, the strands press closer to the snare head. We've also redesigned the angle of the end plates and added thinner straps to obtain optimum response.

Close
VIDEOS
Learn More
A video summarizing the various features is available.
YOUR RECENTLY VIEWED PRODUCTS