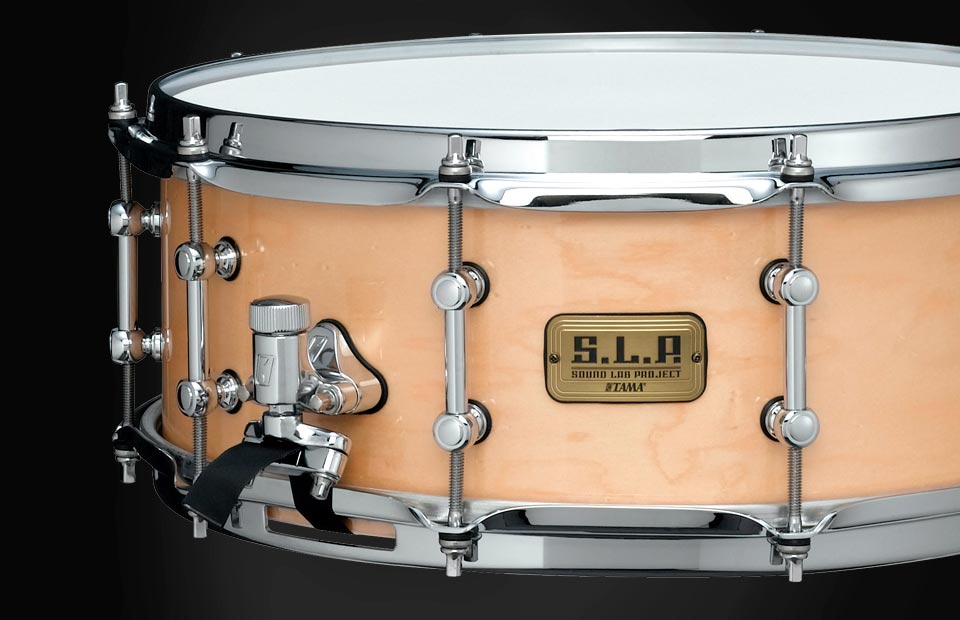 SCROLL
S.L.P. Classic Maple LMP1455
This snare drum is a great example of what the S.L.P. series concept is all about. The combination of this choice hardwood shell, Super Sensitive Hi-Carbon Snare Wire , and triple-flanged Sound Arc Hoop results in a fully open and resonant sounding drum.
SCROLL
FINISHES
Learn More
EXOTIC FINISHES (LACQUER)
SPECIFICATIONS
Learn More
Product specification information is listed below.
- EXOTIC FINISHES (LACQUER)
- PREMIUM LACQUER FINISHES
- DURACOVER WRAP FINISHES
FEATURES
Learn More
The following is a detailed introduction to the many unique mechanisms on board.
8ply/7mm, All Maple shell

Learn More

Sound Arc Hoop

Learn More

S.L.P. Classic Maple snare drum will be fitted with our new Sound Arc Hoops, inspired by the so-called "stick saver hoops" which were used on select vintage snare drums. The edges of the Sound Arc Hoops bend inward to enhance the natural tone of the drum and offer increased sensitivity, precision, and control.

Close

Brass Tube Lugs

Learn More

20 Strand Super Sensitive Hi-Carbon Steel Snare Wire

Learn More

In order to provide a more crisp and sensitive sound, we redesigned our Snare Wires using new materials, customizing the shape of the plate, and changing the wire coils' winding pattern. As a result, the "Super Sensitive Hi-Carbon Snare Wire" fits more closely to the snare side head, providing greater sensitivity and brighter, crisper sound.

Close
VIDEOS
Learn More
A video summarizing the various features is available.
YOUR RECENTLY VIEWED PRODUCTS