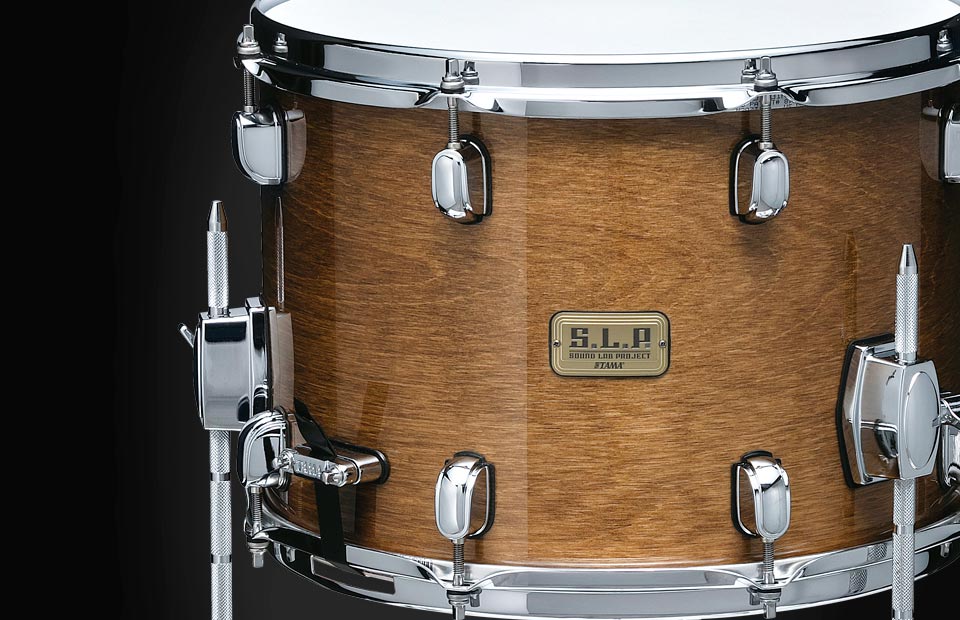 SCROLL
S.L.P. Duo Birch 14"x10"
Very unique additional snare allowing drummers to explore ideas and create new patterns and fills they might never have considered with traditional components and setups.
SCROLL
FINISHES
Learn More
EXOTIC FINISHES (LACQUER)
SPECIFICATIONS
Learn More
Product specification information is listed below.
- EXOTIC FINISHES (LACQUER)
- PREMIUM LACQUER FINISHES
- DURACOVER WRAP FINISHES
FEATURES
Learn More
The following is a detailed introduction to the many unique mechanisms on board.
7mm, 7ply Birch Shell

Learn More

Sound Arc Hoop

Learn More

S.L.P. Duo Birch snare drum will be fitted with our Sound Arc Hoops, inspired by the so-called "stick saver hoops" which were used on select vintage snare drums. The edges of the Sound Arc Hoops bend inward to enhance the natural tone of the drum and offer increased sensitivity, precision, and control.

Close

Starclassic Lugs

Learn More

20 Strands Carbon Steel Snare Wire

Learn More

Floor Tom Bracket & Leg

Learn More

The Duo Birch snare drum is equipped with floor tom legs and brackets. You can tune this drum low and place it where the first floor tom would traditionally go. As such, the snare can function as a low/deep snare with the snare wires engaged, or as a 14" floor tom with the snares off. This can lead to many unique phrasing opportunities

Close
VIDEOS
Learn More
A video summarizing the various features is available.
YOUR RECENTLY VIEWED PRODUCTS