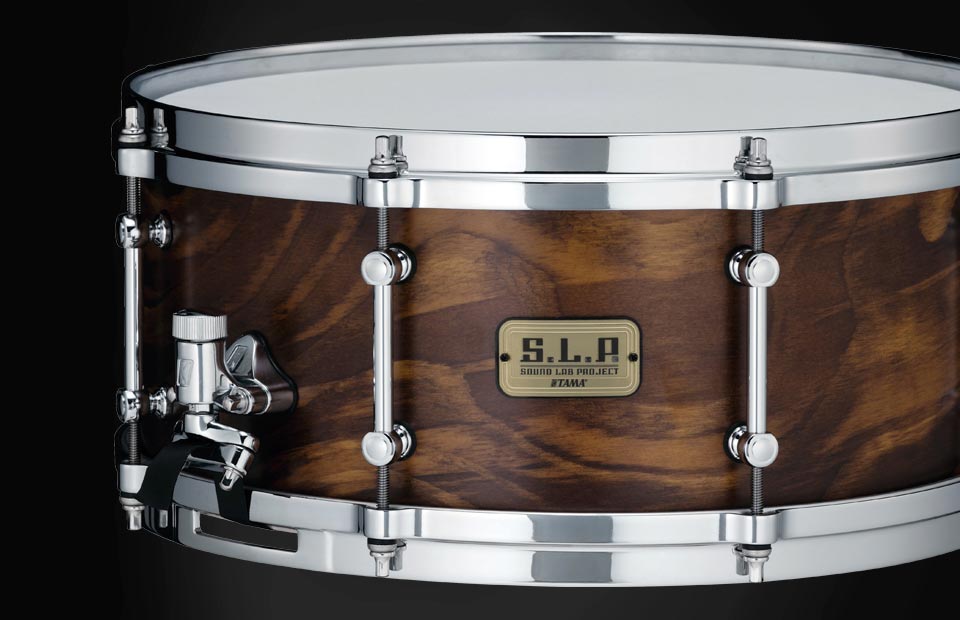 SCROLL
S.L.P. Fat Spruce 14"x6"
This drum features an all Spruce 8 ply shell with a beautiful wood grain finish, and boasts a warm and resonant tone. The combination of the Spruce shell and TAMA's 8-lug die-cast hoops makes for a powerful yet warm rim shot sound.
SCROLL
FINISHES
Learn More
EXOTIC FINISHES (LACQUER)
LACQUER FINISHES

LACQUER FINISHES
WSS

Wild Satin Spruce

TUQ

Turquoise
SPECIFICATIONS
Learn More
Product specification information is listed below.
- EXOTIC FINISHES (LACQUER)
- PREMIUM LACQUER FINISHES
- DURACOVER WRAP FINISHES
FEATURES
Learn More
The following is a detailed introduction to the many unique mechanisms on board.
7mm, 8ply Spruce Shell

Learn More

Die-Cast Hoop

Learn More

Made of die-cast zinc, TAMA's die-cast hoops deliver an incredibly sharp, solid rim shot that cannot be found in any other hoop.

Close

Brass Tube Lugs

Learn More

Super Sensitive Hi-Carbon Snare Wire

Learn More

In order to provide a crisper and more sensitive sound, we redesigned our snappy snare using new materials and customizing the shape of the plate and the wire coil's winding pattern. As a result of these modifications, the Super Sensitive Hi-Carbon Snappy Snare fits closer to the snare side head, providing greater sensitivity and a brighter, crisper sound.

Close
VIDEOS
Learn More
A video summarizing the various features is available.
YOUR RECENTLY VIEWED PRODUCTS