Features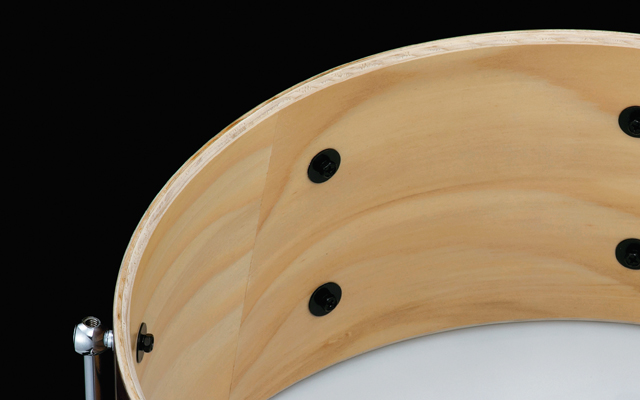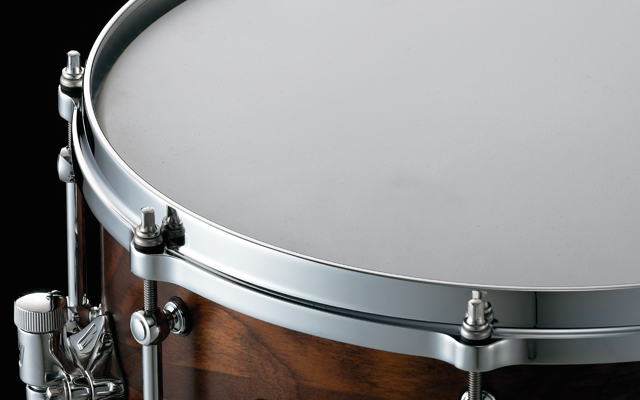 Die-Cast Hoop
Made of die-cast zinc, TAMA's die-cast hoops deliver an incredibly sharp, solid rim shot that cannot be found in any other hoop.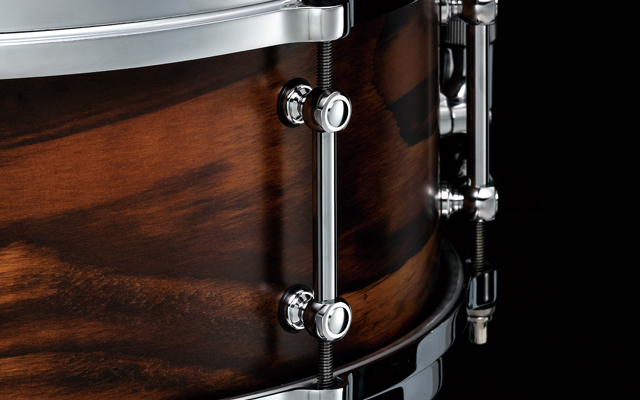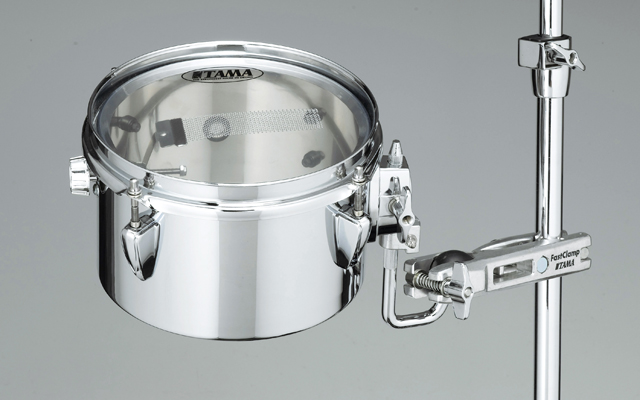 Tom Bracket & MC69 Single Tom Attachment
Mini-Tymp Snare Drums include the MC69 single tom attachment.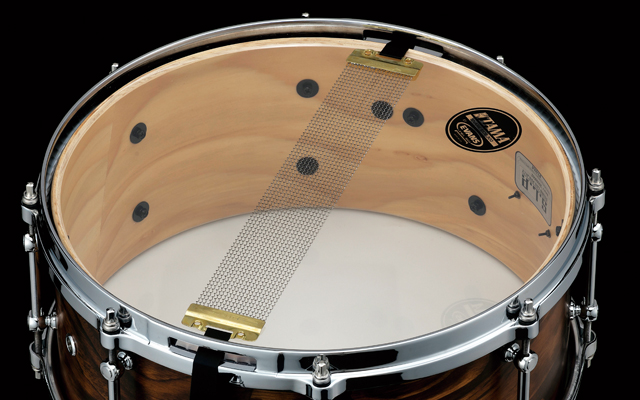 Super Sensitive Hi-Carbon Snare Wire
In order to provide a crisper and more sensitive sound, we redesigned our snappy snare using new materials and customizing the shape of the plate and the wire coil's winding pattern. As a result of these modifications, the Super Sensitive Hi-Carbon Snappy Snare fits closer to the snare side head, providing greater sensitivity and a brighter, crisper sound.
FINISHES
EXOTIC FINISHES (LACQUER)
LINE UP
- EXOTIC FINISHES (LACQUER)
- PREMIUM LACQUER FINISHES
- DURACOVER WRAP FINISHES
YOUR RECENTLY VIEWED PRODUCTS