Limited Edition S.L.P. Studio Maple Kit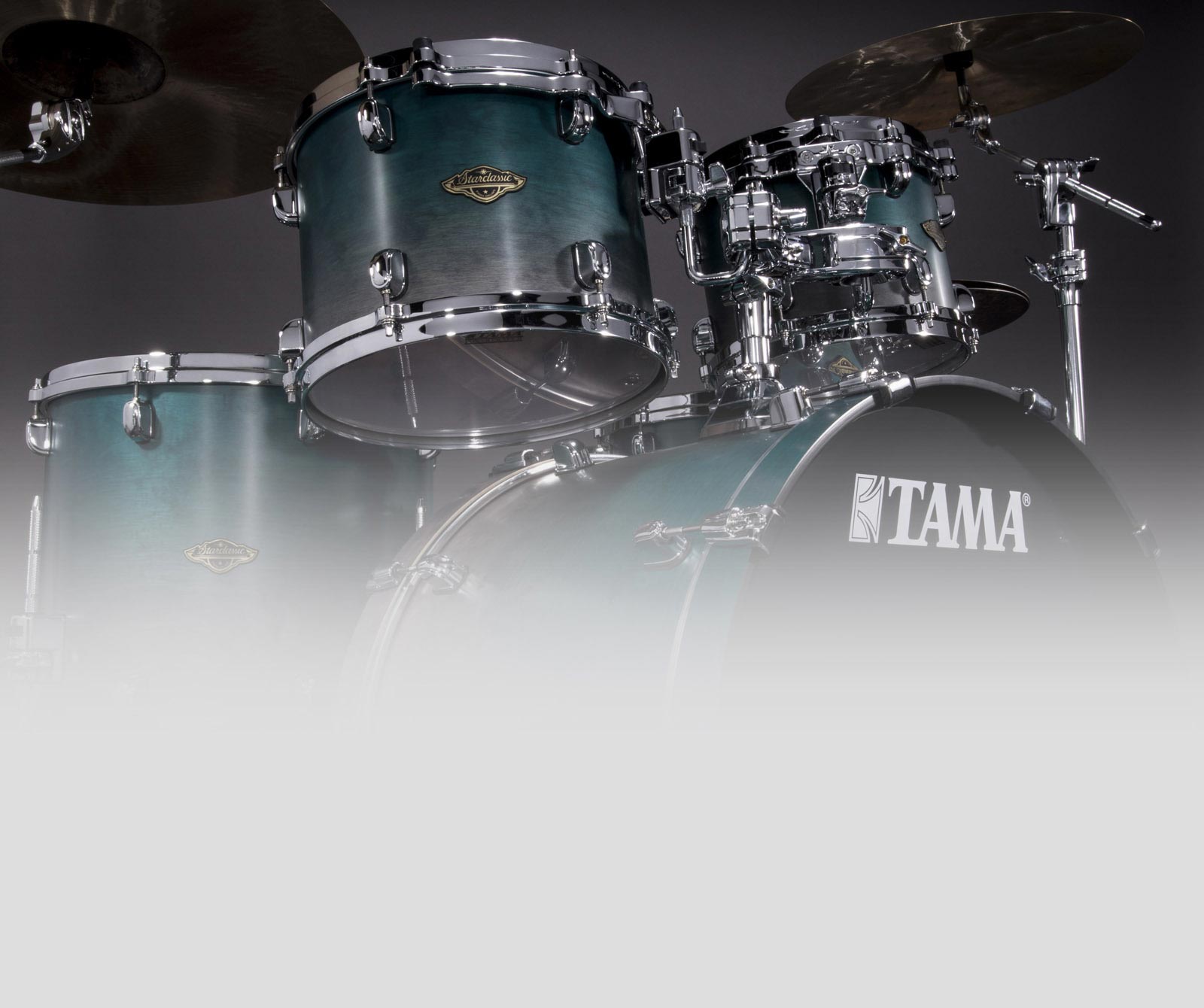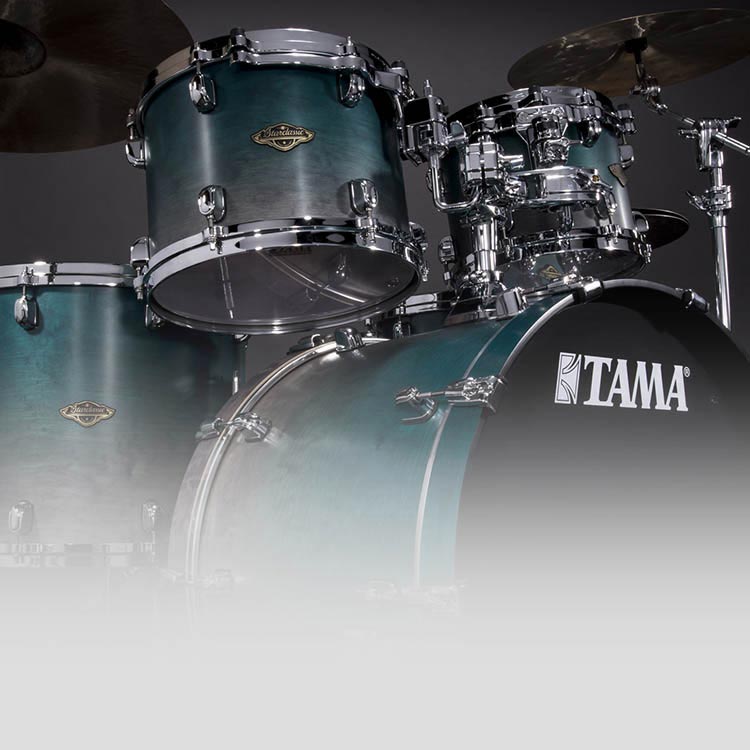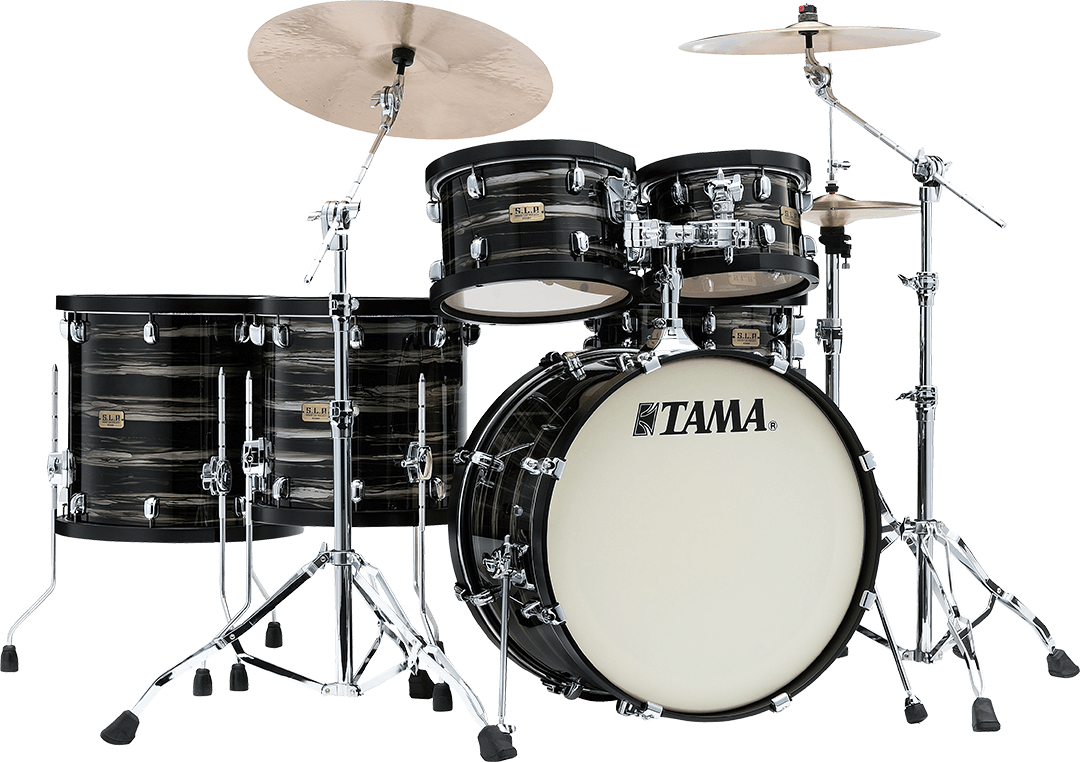 The S.L.P. Studio Maple kit is designed with 100% Maple shells that are fitted with TAMA's Sound Focus Rings on the shell interior, as well as 100% Maple hoops. This latest edition also features a limited Charcoal Oyster Lacquer finish, bringing a revitalized visual acuity to the aesthetics of the kit.

Using Maple almost entirely throughout the drum set, lets this kit speaks with a rich and dense sonic voice, full of warmth and articulation. While great for performing live, this setup really excels in a studio environment, especially in musical settings calling for thick, rich, and warm sounds.

[Kit Configuration]
Model No.: LMP52TLBKSLCO
16"x22" Bass Drum x1
7"x10" Tom Tom x1
8"x12" Tom Tom x1
14"x14" Floor Tom x1
16"x16" Floor Tom x1
MTH1000BN Double Tom Holder x 1

[Add-on Drums]
LMP1455FBK 5.5"x14" Snare Drum

[Finish]
Lacquered Charcoal Oyster (LCO)

[Limited Q'ty]
30 sets for U.S.A.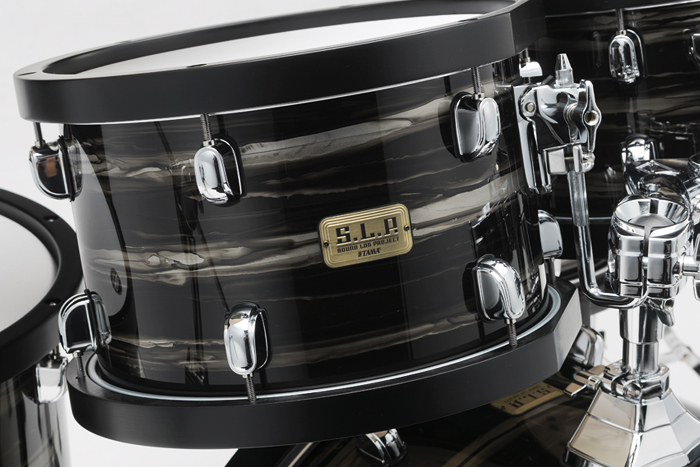 Lacquered Charcoal Oyster finish and Black lacquered Maple Wood Hoops
This kit's visual character is as unique as its sound; quite simply, there is no other kit on the market today that has a finish like this. TAMA factory artisans apply layers of paint, which they artfully manipulate by hand, to create the complex lacquer oyster exterior finish. In fact, No two finishes are exactly alike. Each takes on a characteristic all its own, acting as the singular fingerprint of each individual kit. The impressive aesthetic effect is capped off with distinctive Maple hoops finished in black lacquer.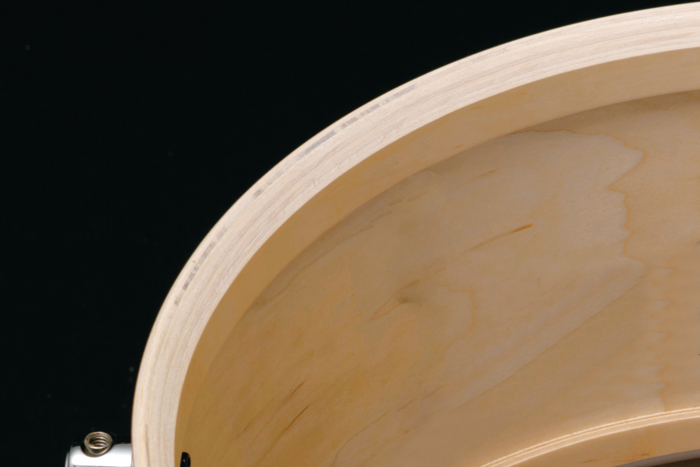 All Maple Shell with Sound Focus Ring
100% Maple delivers a bright, open, balanced sound, both on the stage and in the studio. The Sound Focus Rings offer increased structural support to the shells for added strength and durability. They also influence the sound. Tonally, the Maple hoops work in concert with the Sound Focus Rings to produce a very warm, round and deep tone that has a controlled decay after the clear initial attack. (TT/FT) 6ply, 5mm / (BD) 8ply, 6mm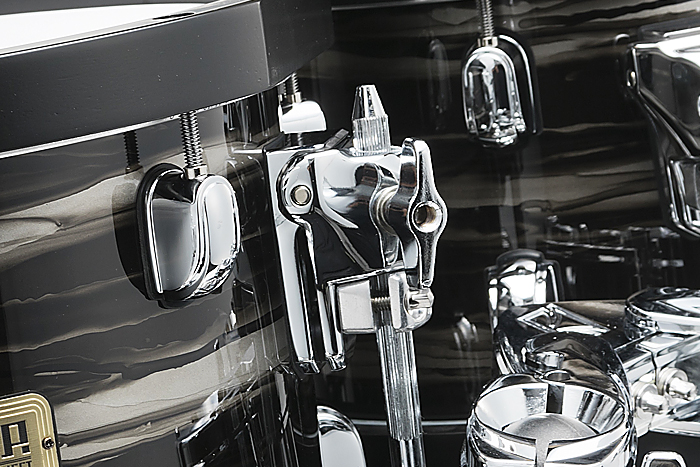 Direct Flexi-Mount (US.PAT.NO.10283096)
This Direct-Flexi Mount utilizes a two-piece structure ? a plate that is mounted to the shell, and another piece that receives the L-rod of a tom holder/stand. These two parts are hinged together using a steel shaft, allowing some slight horizontal play when striking the drum. This controls the vibration of the shell while still allowing it to resonate more freely than traditional direct-to-shell mounts. This in turn provides sustain and smooth decay for a smooth, transparent sound that draws out the intrinsic characteristics of the shell material.