Limited Edition STAR Bubinga Blackwood Kit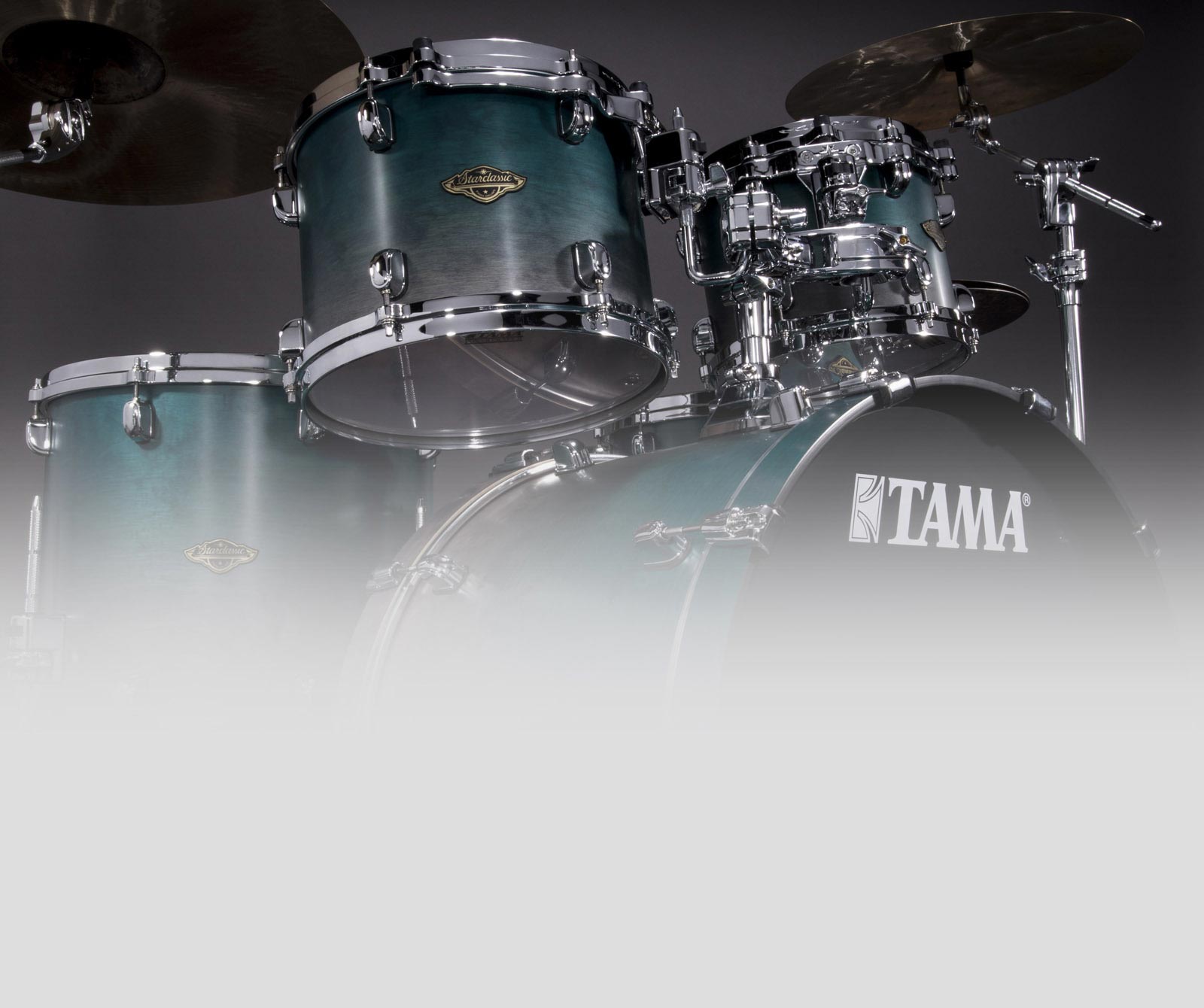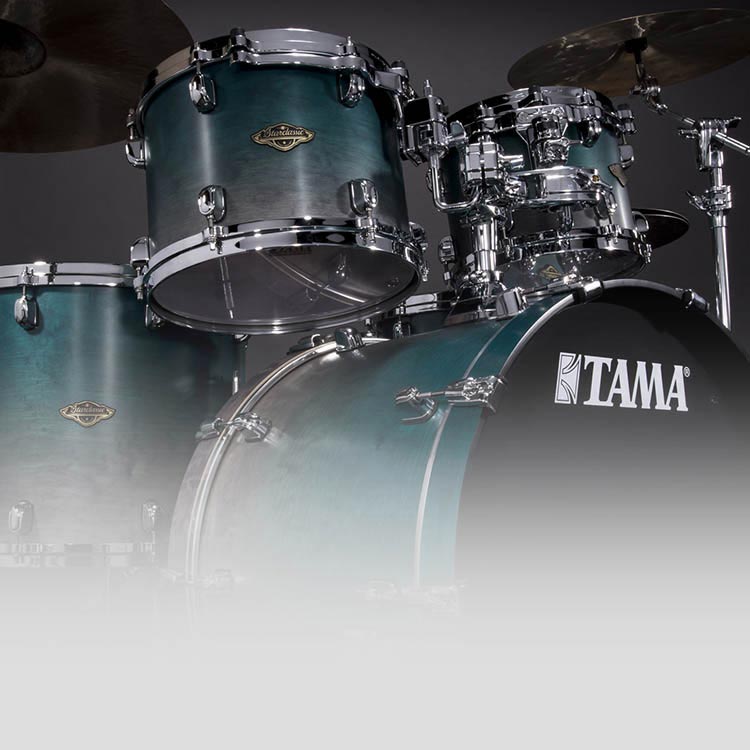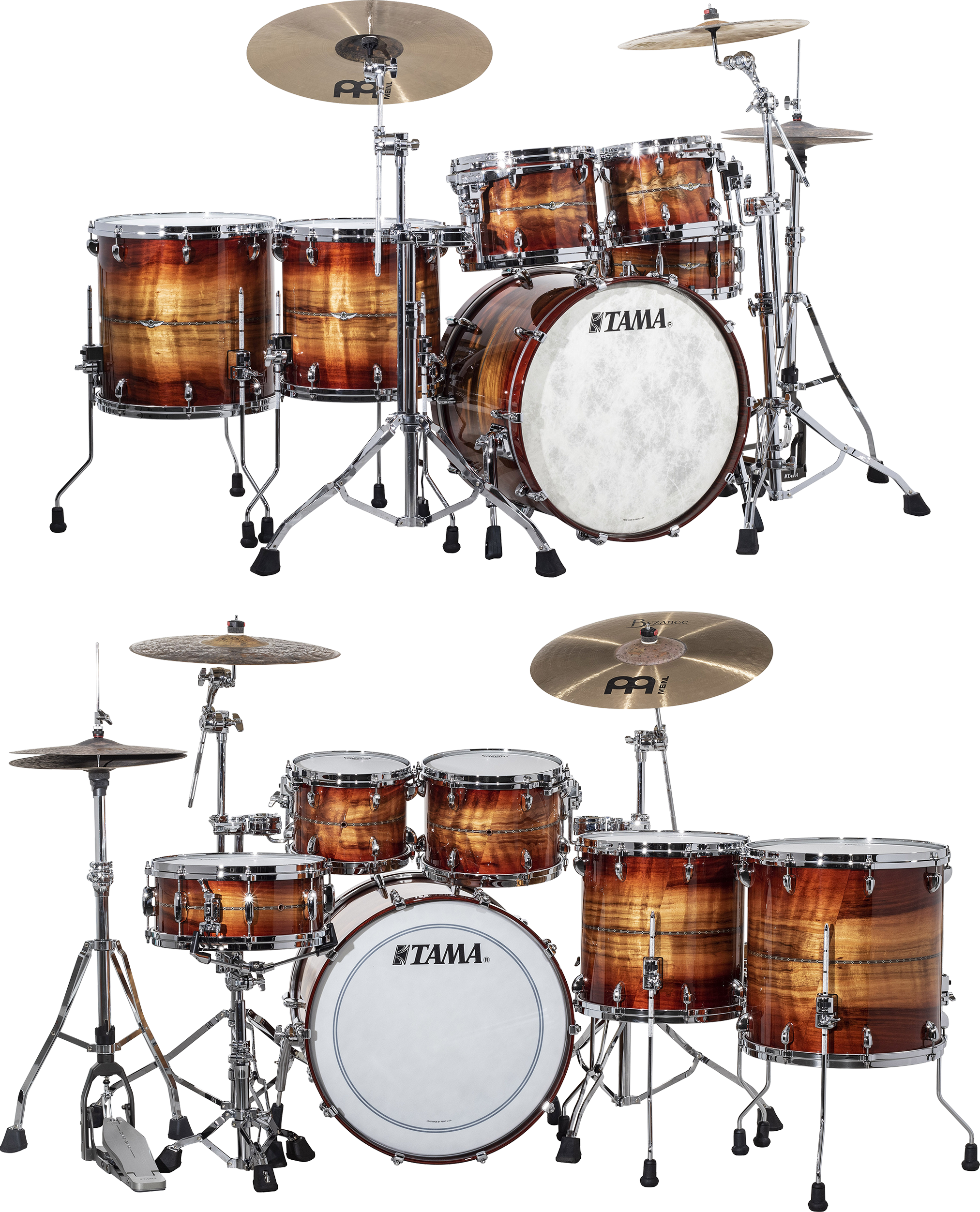 With an exquisite acoustic character and stunning aesthetic, the limited edition STAR Bubinga Blackwood kit embodies the highest principles of the STAR series. The 5mm-thick shells are comprised of four interior plies of Bubinga, one inner ply of Cordia, and a visually spectacular outer ply of Australian Blackwood. The hand-cut Sound Focus Rings bolster the shells' already impressive projection, while also offering enhanced clarity and definition. The tone encapsulates every bit of the focused low end and rich, sonic complexity for which Bubinga is renowned. Equipped with the TAMA Super Resonant Mounting System, the powerful and natural resonance of the shells is enhanced thanks to this imaginative hardware design. This combination of features yields a kit that produces a robust, articulate tone, with extraordinary power and a sophisticated, refined timbre.

This kit will be limited to six kits total for the U.S. market.

[5pc Kit Configuration]
Model No.: TB52ZSSRBB
16"x 22" Bass Drum
8"x 10" Tom Tom
9"x 12" Tom Tom
14"x 14" Floor Tom
16"x 16" Floor Tom

[Add-on Snare Drum]
TBS146SRBB 6"x14"

[Finish]
Red Blackwood Burst (RBB)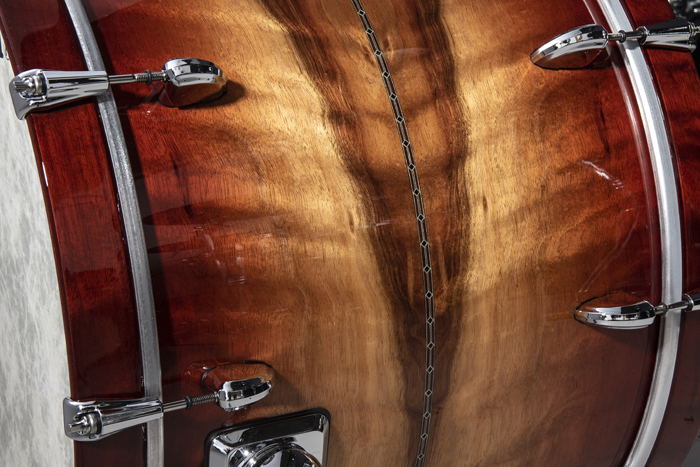 Shell Materials and Contruction
5mm, 4ply Bubinga shell + 1 outer ply Blackwood + 1 inner ply Cordia with Sound Focus Ring (9mm, 12ply Bubinga)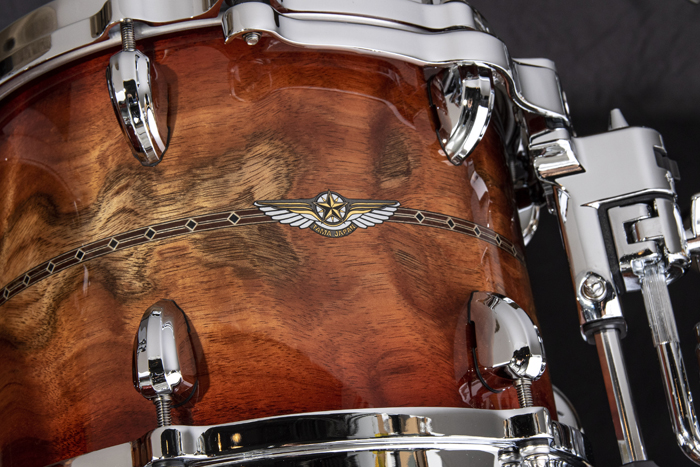 Super Resonant Mounting System
This system has three contact points with the tom, two under the batter-side hoop and one on the resonant-side hoop. This arrangement creates the most effective support system for the drum while also allowing the greatest possible resonance.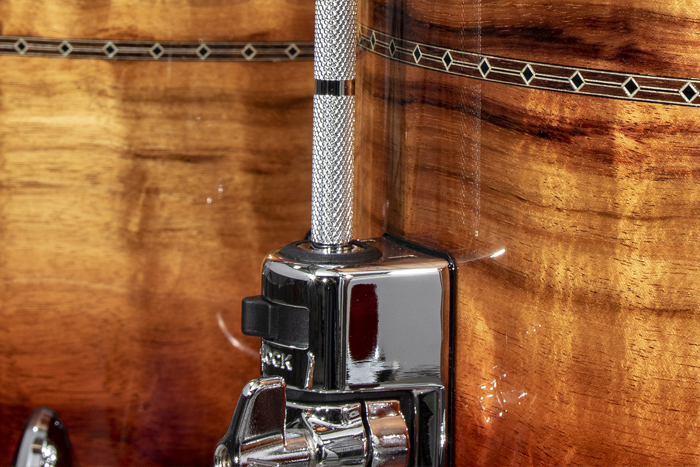 Quick-Lock Tom Brackets
The Quick-Lock tom brackets are on both the Super Resonant Mounting System as well as the floor toms. They function as their own memory locks and a convenient switch mechanism makes set up and break down fast and easy.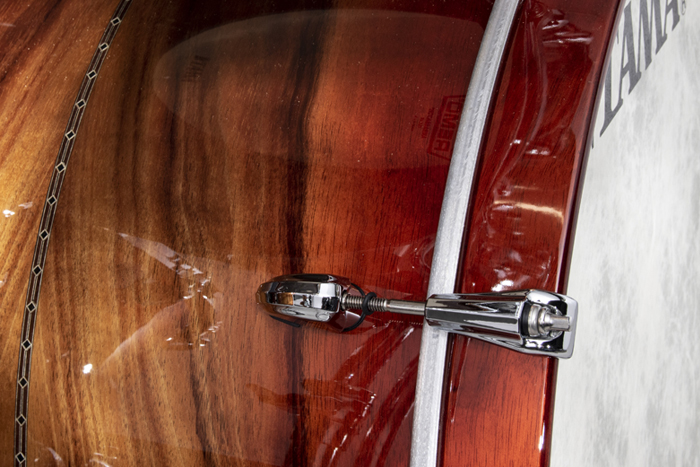 Bass Drum Claw Hooks
The bass drum claw hooks are designed to float on the surface of the bass drum hoops, allowing for excellent resonance and tone.