Limited Edition Superstar Classic Exotix Elm Wood Kit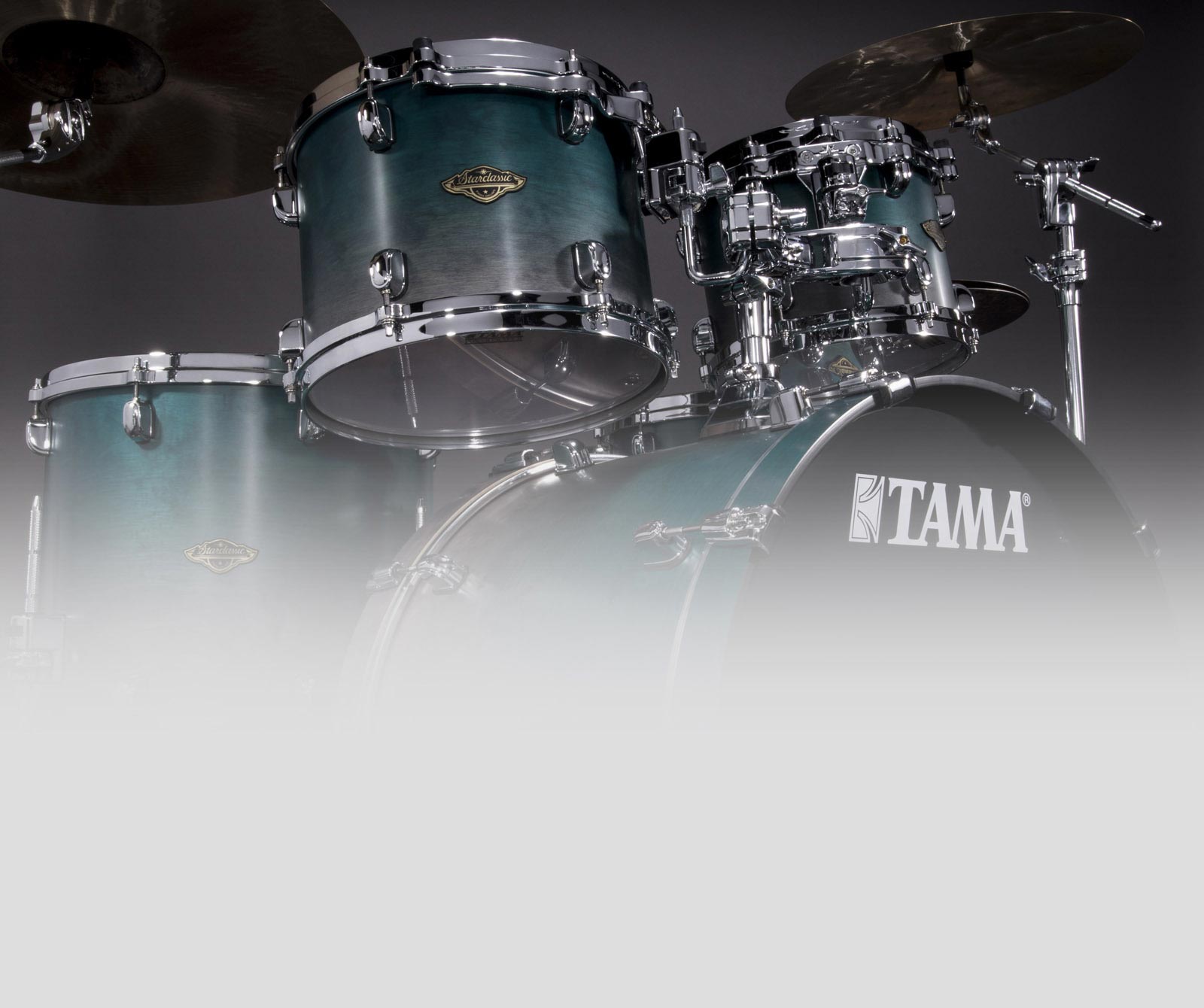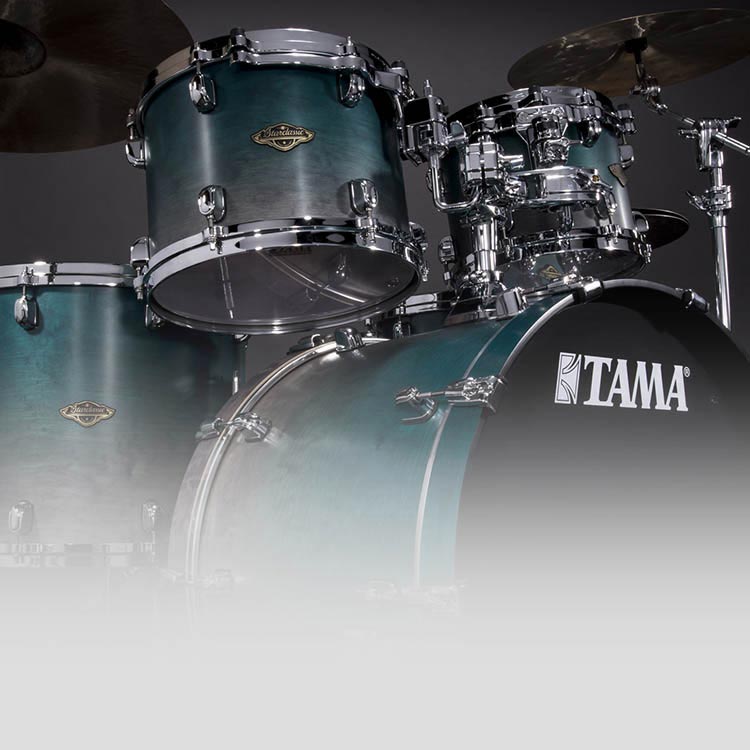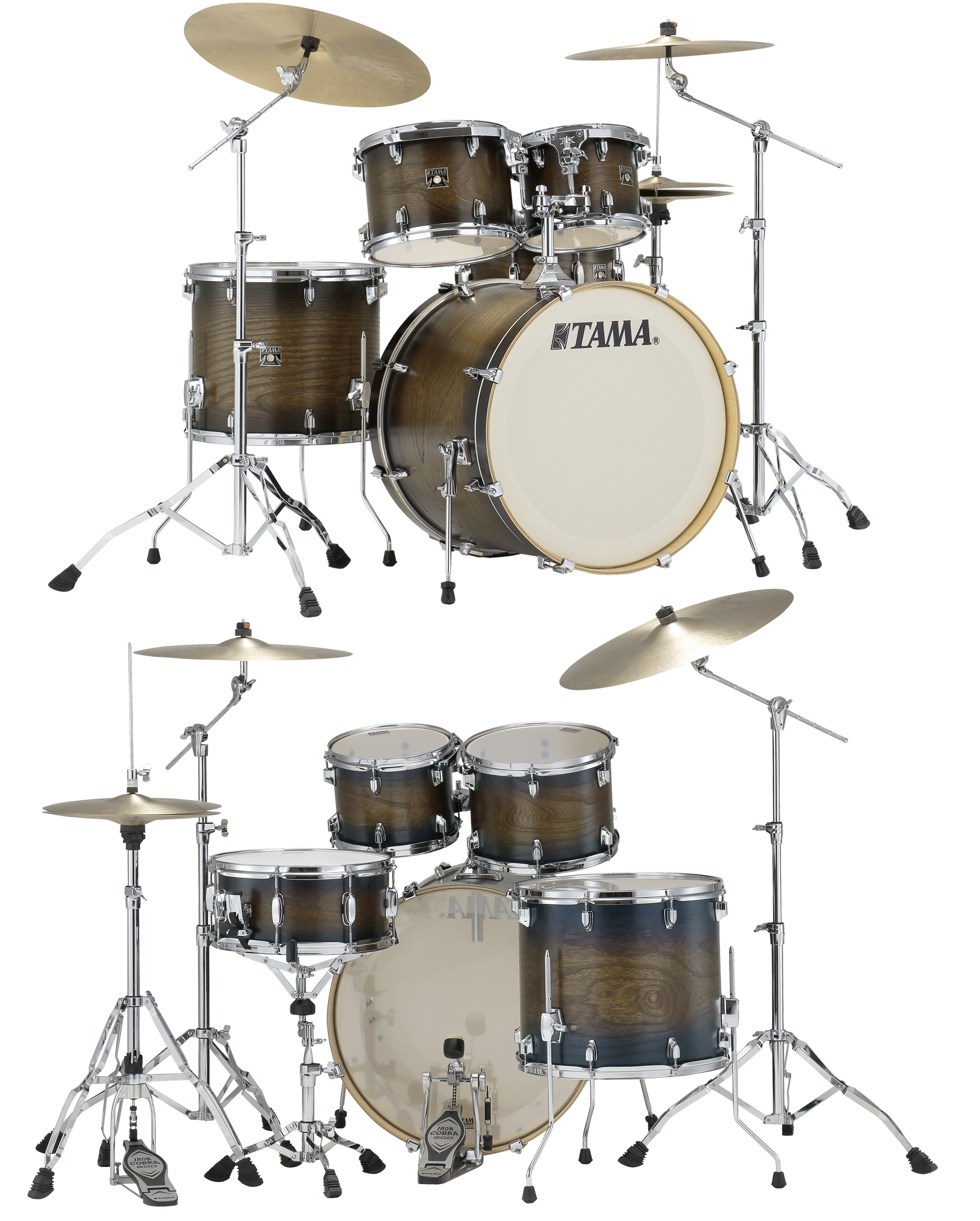 The new Limited Edition Superstar Classic Exotix Elm Wood kit brings a fresh design and engaging aesthetic to this popular series. 5mm tom shells are constructed using 4 plies of Maple and 2 outer plies of Elm, and the bass drum utilizes a 7mm shell made from 6 plies of Maple and 2 plies of Elm. With the warm, full, and enveloping sound of Maple, these kits are well-suited to cover a wide variety of styles and genres. As with the entire Superstar Classic lineup, TAMA designs and engineers these kits using time tested construction methods, ensuring brilliant long-term performance for many years.

(5pc Kit Configuration)
Model #: CL52KSE
18"x 22" Bass Drum
8"x 10" Tom Tom
9"x 12" Tom Tom
14"x 16" Floor Tom
6.5"x 14" Snare Drum

(Finishes)
Matte Charcoal Elm Burst (MCE)
Matte Midnight Elm Burst (MME)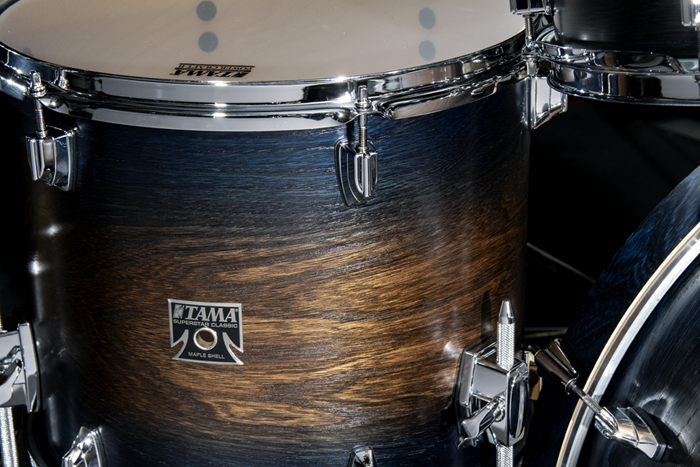 Shell Materials and Contruction
The shells are constructed using several inner plies of Maple along with two decorative outer plies of Elm. The Maple affords the kit a warm and powerful tone, while the dramatic grain of the Elm outer plies adds a natural complexity and variability to the overall look of the kit.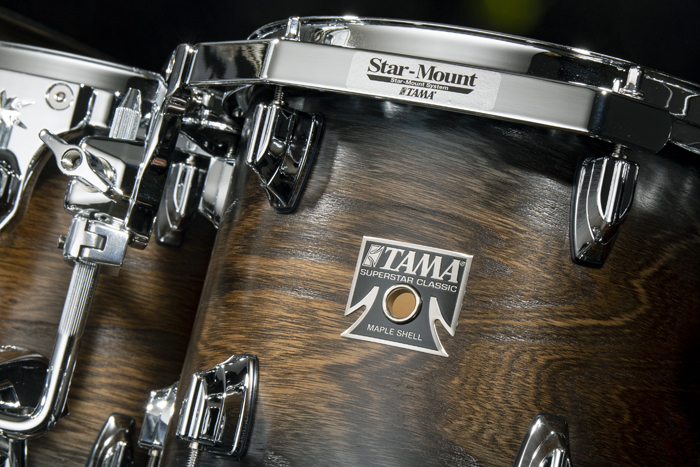 Mounting System and Hoops
The kit is equipped with triple-flanged hoops as well as TAMA's Star-Mount System. This mounting system supports the toms at four points along the batter-side hoop, allowing them to resonate freely, facilitating full tone and projection.