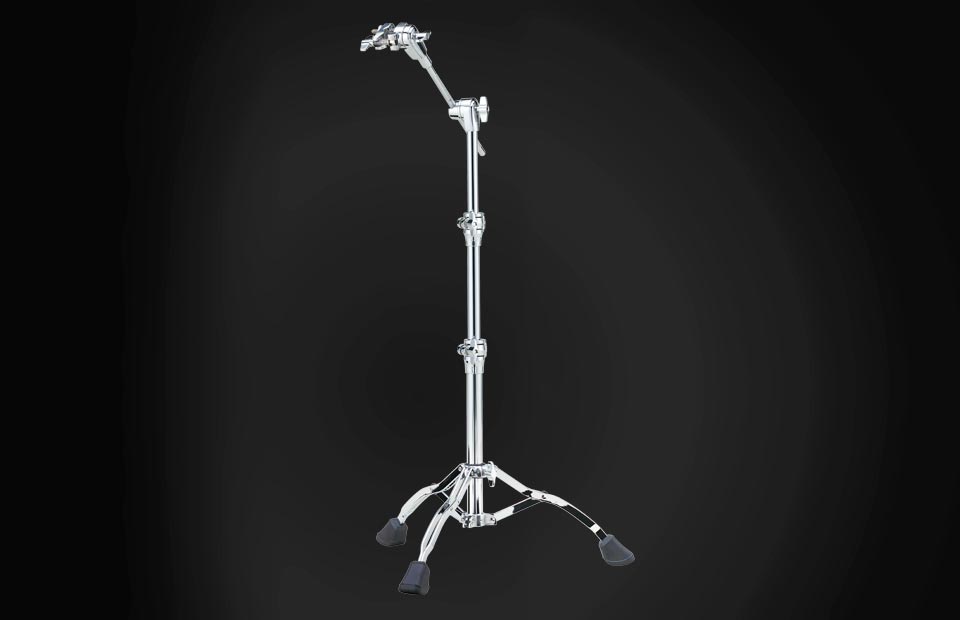 SCROLL
Roadpro Electronic Pad Stand HPS80W
Designed specifically to hold an electronic pad, the HPS80W offers immense flexbility for hybrid electronic/acoustic drum kit set-ups. Featuring a sturdy double-braced tripod base and easily adjustable boom arm holder, this stand gives you the freedom to expand your creativity.
SCROLL
SPECIFICATIONS
Learn More
Product specification information is listed below.
Details
•Weight: 3.7kg
•Height: 520mm - 1,020mm
•Glide-Tite Grip Joint
•Double Braced Tripod Base
FEATURES
Learn More
The following is a detailed introduction to the many unique mechanisms on board.
Ratchet Holder

Learn More

The ratchet holder section can hold any diameter tube from 12mm to 25.4mm.

*Note for Setup
As shown in the figure, attaching an electronic pad to this product requires a mounting plate that is compatible with your device.
Please contact the manufacturer of your device for more information on the appropriate mounting plate.

Close

Setup Example

Learn More
YOUR RECENTLY VIEWED PRODUCTS