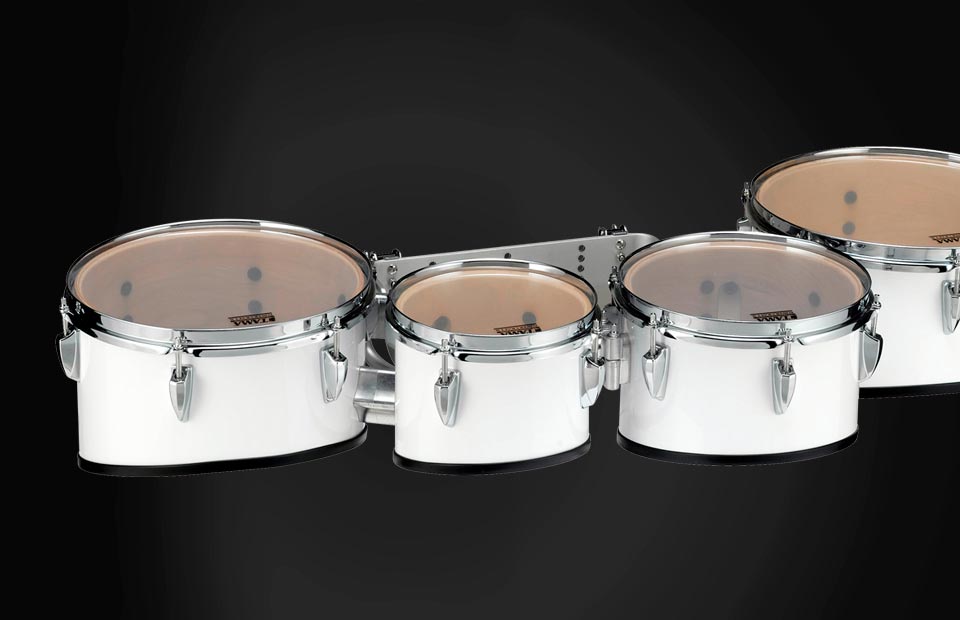 SCROLL
Starlight Tenor Drums
The powerful focused sound of Birch, combined with precision-engineered triple flanged hoops, amounts to tonal quality that an audience can feel as well as hear. StarLight Tenor Drums are equipped with various features making them one of the best values in their class. They are highly adjustable, come in multiple configurations, and are suitable for a wide range of applications and ensembles.
SCROLL
FINISHES
Learn More
EXOTIC FINISHES (LACQUER)
LACQUER FINISHES

UNICOLOR WRAP FINISHES
SBK

Satin Black

SGW

Sugar White
SPECIFICATIONS
Learn More
Notes
Configurations : Single, Trio, and Quad
Shell Materials : Birch 8ply 8mm
Shell Depth : Spock 7x8; Toms 7.5x8, 8x10, 9.5x12, 11x13, with Power Cut
Weight : 14 (6lbs)
8+10+12 (18lbs)
8+10+12+13 (21lbs)
Lugs : Die-cast aluminum lugs with chrome finish
Number of Lugs : 8"=4, 12"&13"=6
Adjusting Tom Angles : Quad adjusts by loosening 4 screws with tuning key
Hoops : 1.6 mm Steel Triple flanged hoop
Edge Guard : Included
VIDEOS
Learn More
A video summarizing the various features is available.
YOUR RECENTLY VIEWED PRODUCTS